Current Residents and Program Graduates
PGY-3 Residents


Chelsea Isom, MD, MPH
Chief Resident
Chelsea Isom is originally from Boise, Idaho where she obtained her bachelor's degree in chemistry. She then went on to pursue her medical degree at the University of Nevada. After this, she went across the country to Vanderbilt for a general surgery residency. While at Vanderbilt, she obtained a Master of Public Health, with a focus on epidemiology. She spent three years away from clinical duties to focus on her research, which centered around surgical oncology outcomes. She recently changed her focus from surgery oncology to cancer prevention research.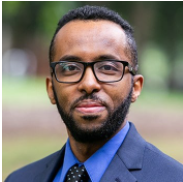 Daniel Ageze, MD
Daniel Ageze is originally from Ethiopia. He lived in Richmond, VA prior to his move to San Diego. His past experience is in family medicine, and he is now focusing on addiction medicine. Daniel is excited to learn and be involved in everything public health. He is interested in decreasing health disparities and working to make health care available to all. In his spare time, Daniel loves to hang out with friends, have deep talks about spirituality, watch/engage in MMA/UFC and enjoy good food.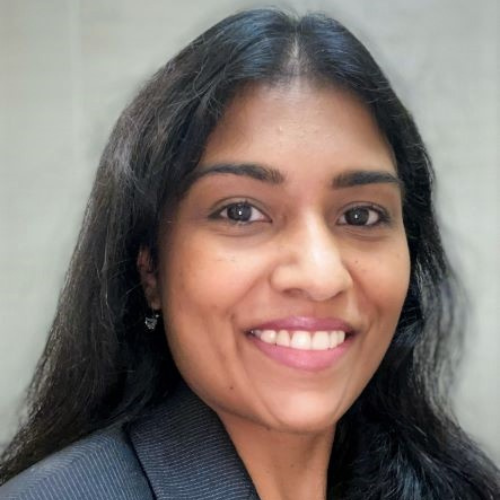 Priya Narayanan, MD
Priyadharshini Narayanan was born and raised in India where she received her initial medical education. She was highly influenced by working on multiple public health undertakings in her community like immunization campaigns, family planning services, tuberculosis and HIV clinics and decided to pursue a career in public health. She completed her residency in internal medicine at University of Nevada, Reno and practiced as a primary care physician in diverse health care systems in Northern California. Having familiarized herself with the culture of USA and its health care structure, she plans to reinstitute her long-term passion of public health work.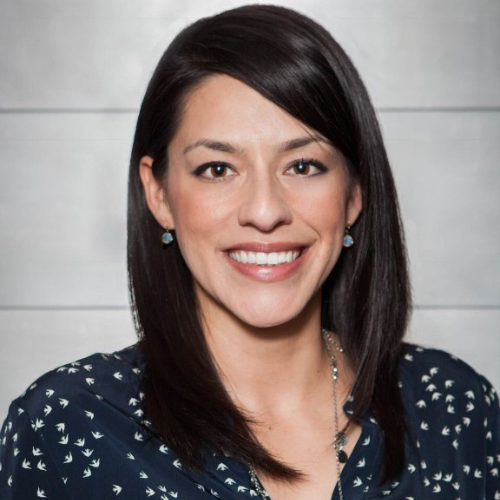 Michelle Ramirez, MD, MPH
Michelle Ramirez is from Los Angeles and obtained her bachelor's degree at Stanford University. She went on to UC San Diego for her medical degree and Harvard University for her Master of Public Health. After completing several years of orthopedic surgery residency, she transitioned to preventive medicine. She is fluent in Spanish and plans on using her language skills and medical knowledge to treat the diverse population in San Diego. She is also interested in applying her experience in orthopedics to injury prevention. Overall, she aims to make health systems and operations run more smoothly and efficiently.


PGY-2 Residents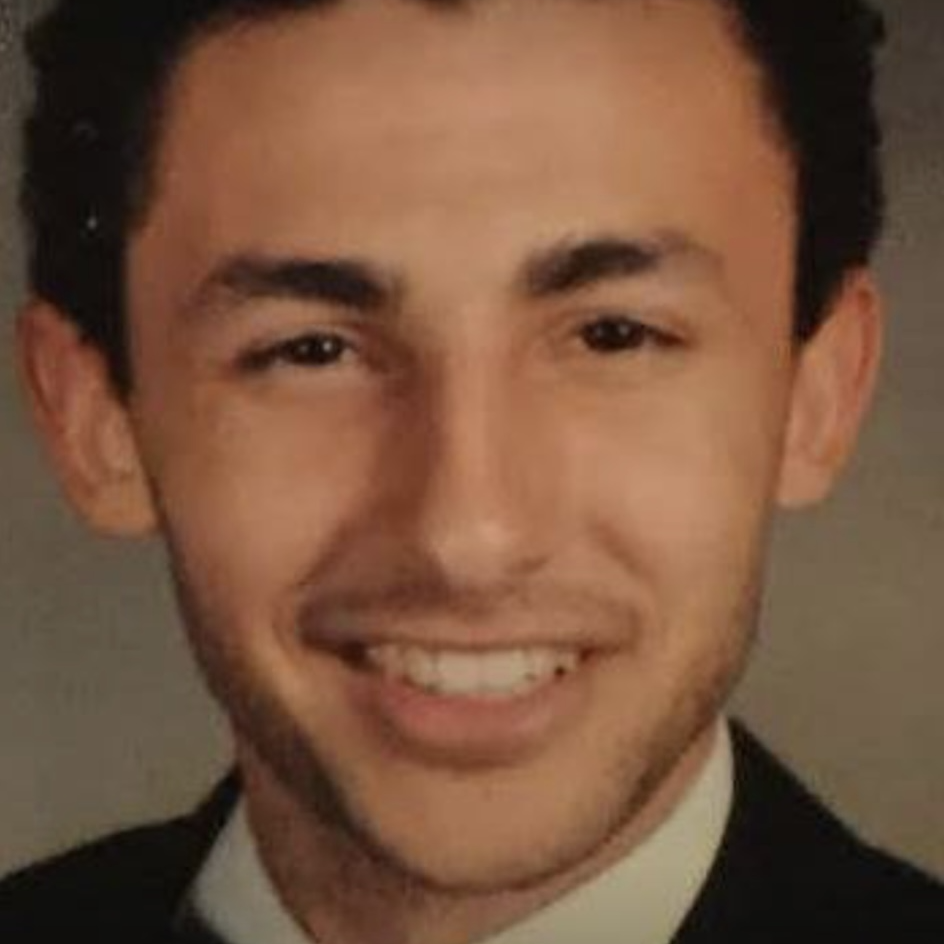 Aaron Briggs, MD
Aaron Briggs was born and raised in San Diego and attended Dartmouth College for undergraduate study. He then attended the Geisel School of Medicine at Dartmouth where he clarified his passion for helping children and addressing health disparities both local/community and national. Aaron's eyes were first opened to the painful, tangible effects of inequality by seeing the violent and resource-deprived communities that his family lived in. Aaron worked to address the gun violence epidemic/crisis by partnering closely with grassroots community-based organizations which hailed from and represented the communities most affected and helped initiate an outpatient gun lock program. Noticing high rates of food insecurity among families at his continuity clinic, Aaron forged a partnership and developed a fresh food referral service between Children's Hospital of Philadelphia primary care clinics and a Philadelphia-based non-governmental organization (Farm to Families). Aaron came to UC San Diego to pursue his passion for addressing the local and national disparities in health contributing to excess, preventable morbidity, and mortality.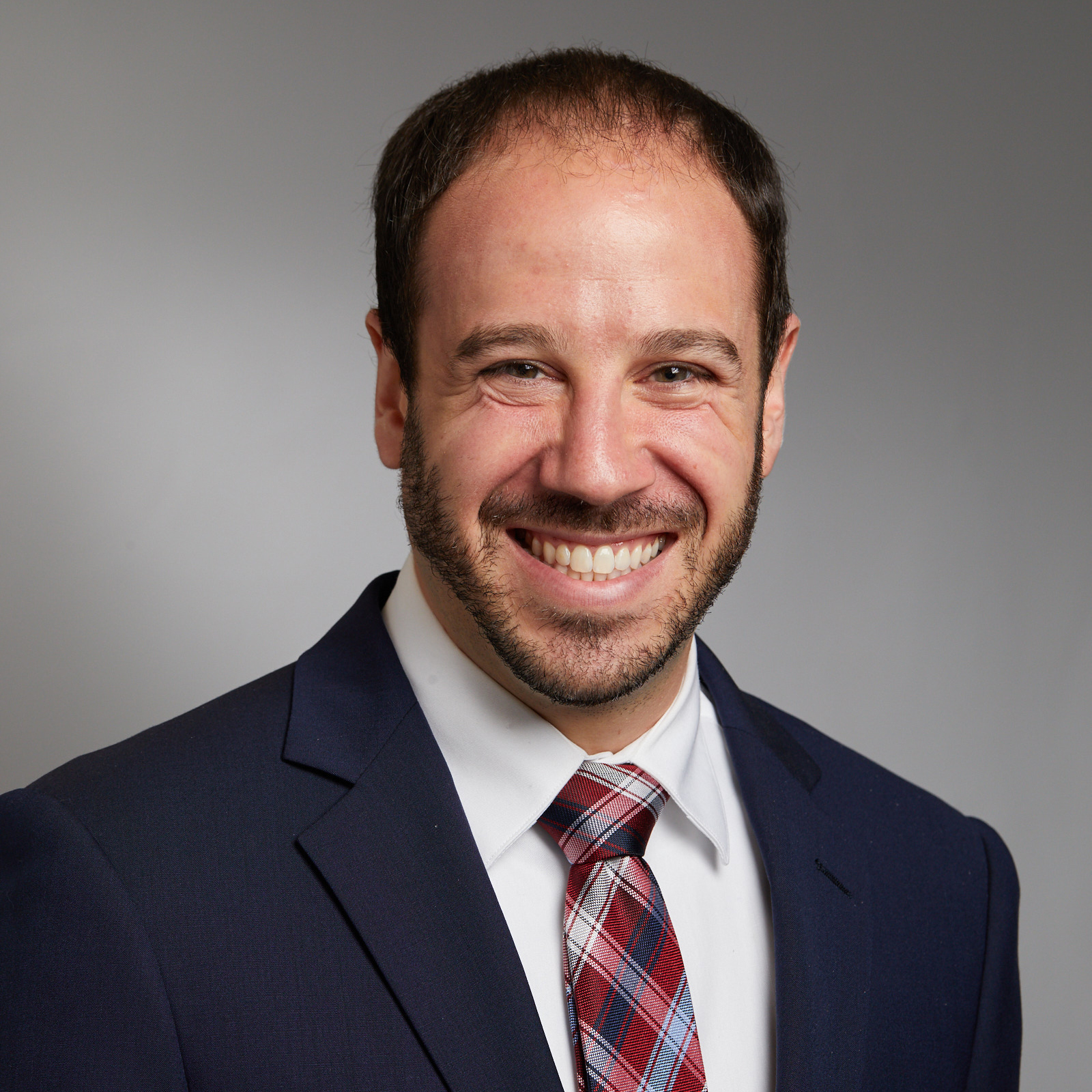 Justin Charles, MD 
Justin Charles received a Bachelor of Science in Biology from Cornell University, a Doctor of Medicine from Stony Brook School of Medicine, and completed residency in internal medicine in the Yale School of Medicine Internal Medicine Residency Program. Justin is particularly passionate about lifestyle medicine, the use of evidence-based lifestyle therapeutic intervention — including a whole-food, plant-predominant eating pattern, regular physical activity, restorative sleep, stress management, avoidance of risky substances and positive social connection — as a primary modality to prevent, treat and often reverse chronic disease. Justin is currently the executive vice president of partnerships with the American College of Lifestyle Medicine (ACLM) where Justin helps to form and promote lifestyle medicine-related partnerships across health systems, thought leaders and industry professionals. Justin's goal is to move lifestyle medicine forward at a systems level and is excited to learn about and experience the world of public health to help do so. Outside of professional interests, Justin enjoys plant-based cooking, hiking, running, traveling and freestyle rapping.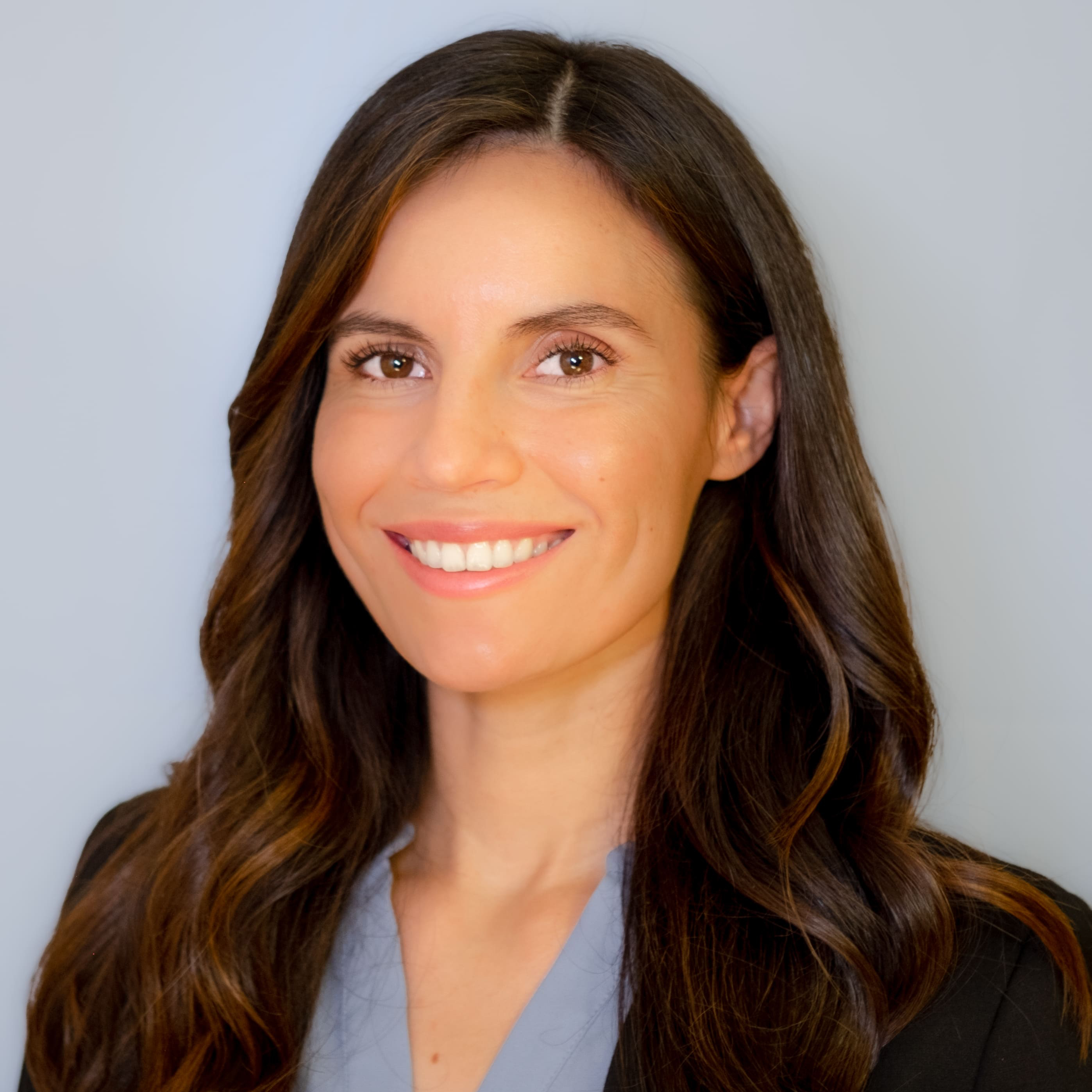 Cecilia Cruz, MD
Cecilia Cruz completed medical school at the University of Arizona College of Medicine – Phoenix and an internship in general surgery at Creighton University. Cecilia is interested in healthcare policy and regulation, community health and making lifestyle medicine more easily accessible. Cecilia's hobbies include outdoor activities, running and travel.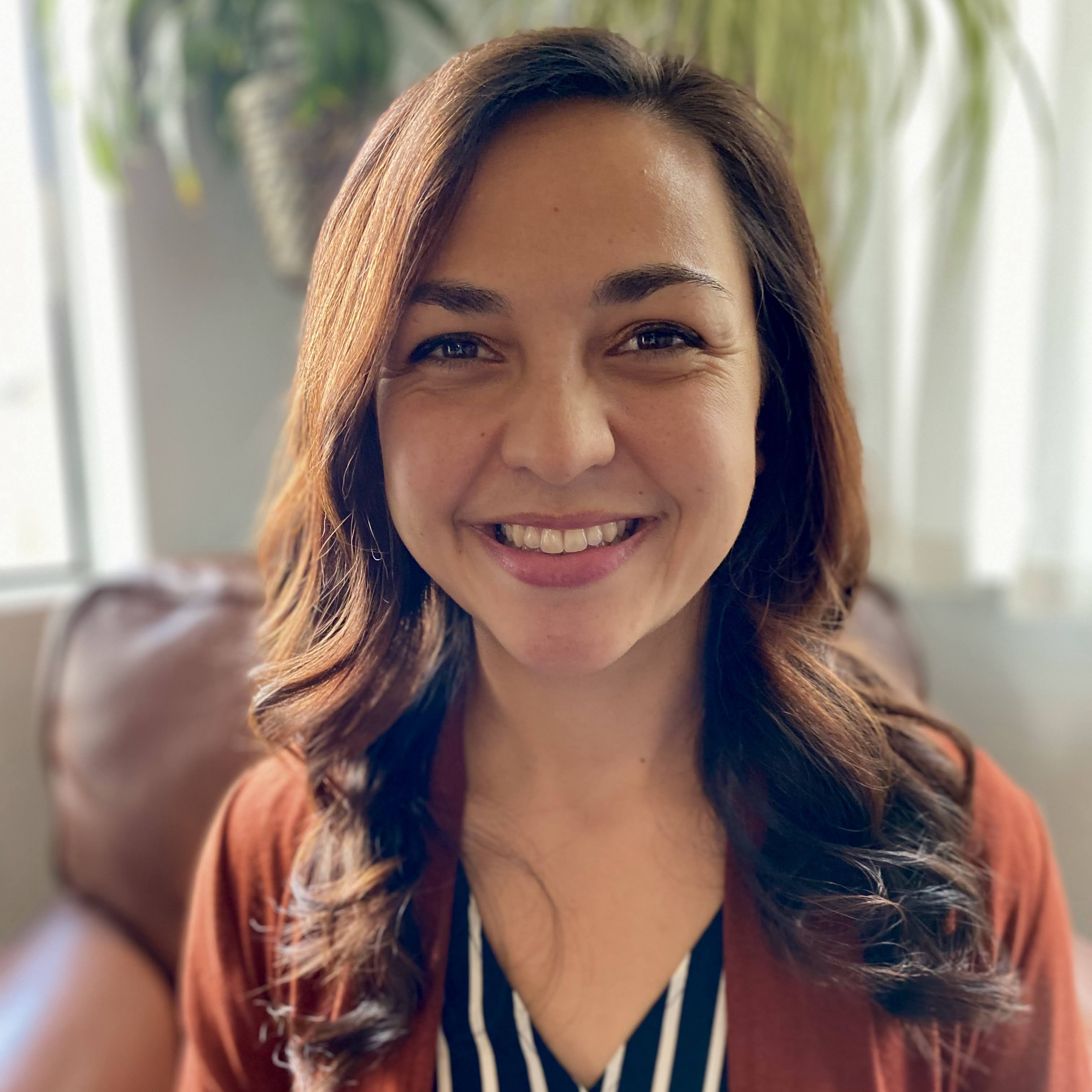 Jacqueline Peretti, MD
Jacqueline Peretti was raised in Stockton, California. She received a Bachelor of Science in Chemistry from the United States Naval Academy and obtained a medical degree at Uniformed Services University of Health Sciences. Jacqueline went on to complete a pediatric internship at Naval Medical Center San Diego then joined the USS Comstock (LSD 45) on deployment as the medical officer onboard. Jacqueline's public health interests include working to close health inequities with particular interest in women's health and the LGBTQ+ community. Jacqueline is also hoping to take what she learns in lifestyle medicine to prevent disease in the active duty population. Jacqueline is a doughnut connoisseur and enjoys traveling, playing the ukulele, weightlifting and hiking with her wife and two dogs.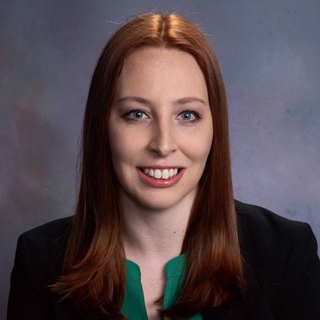 Virginia Leone, MD
Virginia Leone grew up in Boston, completed undergraduate studies at Bowdoin College in Maine, and went to medical school at New York Medical College. Virginia's last three years have been in Charlotte, North Carolina completing a family medicine residency. Virginia is particularly interested in research focused on improving rural maternal health outcomes and examining barriers to care access with a focus on rural women. After preventive medicine residency Virginia plans to pursue full-scope family medicine with obstetrics and gynecology and is looking forward to gaining more public health training to complement a future practice.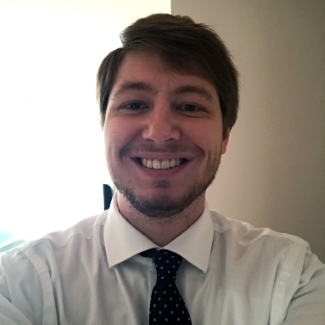 Bernard Newman, MD 
Bernard Newman started specialty training in radiation oncology but decided to pursue training in preventive medicine after seeing many preventable diseases. Bernard has an interest in expanding access to home health care, which Bernard was involved with during the COVID-19 pandemic. Bernard is also interested in working to refine and improve health systems involving high risk periods for patients, both to improve patient outcomes as well as patient experiences and quality of life. 
Matthew Allison, MD, MPH (2003) Assistant Professor, UC San Diego, CA

Sandra Almeida, MD, MPH (1995) Consultant, Preventive Medicine, Washington, D.C.

Angelo Asheh, DO, MPH (2021)

Robert Arieli, MD, MPH (2016)

Michael Austin, DO, MPH (2021)

Patricia Avila, MD, MPH (1991) Private Practice, HI

Diane Ballerino Regan, MD, MPH (2009)

Steven Bates, MD, MPH (1998) Staff Physician, California State University, San Marcos, CA

Rachel Bennett, MD, MPH (2013) Family Medicine Residency, Portland, OR

Stephen Benoit, MD, MPH (2003) EIS Officer CDC, Atlanta, GA

Jennifer Bentley, MD, MPH (1999) Private Practice, San Diego, CA

William Berg, MD, MPH (1998) Public Health Officer, VA

Craig Bischoff, MD, MPH (1992) Military Epidemiologist, US Navy

Rory Brening, MD, MPH (2002) Staff Physician Student Health, San Diego State University, San Diego, CA

Emily Bruno, MD, MPH (2020)

Laura Buehning, MD, MPH (2013), San Diego, CA

Daniel Burnett, MD, MPH (2004) US Air Force, Antonio, TX

Nancy Carballo, MD, MPH (2022) San Diego, CA

Glenda Cardillo, MD, MPH (2001) Consultant, Preventive Medicine

Debra Carroll, MD, MPH, MS, Student Health Physician, San Diego, CA

Thomas Coleman, MD, MPH, MS (2011)

Rosalynn Conic, MD, PhD (2022) Physical Medicine and Rehabilitation Resident, University of Florida Health, Gainesville, FL

Ava Conlin, DO, MPH (2000) US Navy, San Diego, CA

Daniel Correll, DO, MPH (2019) Resident Physician, General Preventive Medicine, UC San Diego, CA

David Crabtree, MD, MPH (2018) Physician, PlushCare

Mark Cranston, MD, MPH (2008) US Air Force, MS

Nathan Daley, MD, MPH (2010)

Marsha-Gail Davis, MD, MPH (2021)

Amol Doshi, MD, MPH (2001) Physician, Student Health San Diego State University, San Diego, CA

Angela Dunn, MD, MPH (2013) US Navy, San Diego, CA

Amelia Eastman, DO, MPH (2013) Orthopedics, UC San Diego, CA

Nora Faine, MD, MPH (1991) Medical Director Sharp Advantage, San Diego, CA

Susan Farrish, MD, MPH (2012) Medical Epidemiologist, Naval Medical Research Center, San Diego, CA

Rebecca Ferrini, MD, MPH (1999) Medical Director Edgemore Hospital, San Diego, CA

Kathleen Fischer, MD, MPH (1999) Preventive Medicine, San Diego, CA

Regina Fleming, MD, MSPH, (1999) Medical Director Student Health Service, UC San Diego, CA

Elizabeth Friedman, MD, MPH (2016) Senior Fellow, Occupational and Environmental Medicine, University of Washington, Seattle, WA

Stephen Giebner, MD, MPH (1993) Consultant, US Navy

Robert Gilchick, MD, MPH (1998) Medical Director, Los Angeles County Child & Adolescent Health, Los Angeles, CA

Linda Glatte, MD, MPH (1999) Faculty, San Diego State University, San Diego, CA

Laura Goetz, MD, MPH (2016) Physician, Scripps Health, San Diego, CA

Tonya Gosha, MD, MPH (1999) Consultant, Preventive Medicine

Ted Grace, MD, MPH (1998) Director Student Health Center, Southern Illinois University, Carbondale, IL

Juliana Grant, MD, MPH (2005) Toxicology Director, CDC

Daniel Graybill, MD, MPH (1999) Private Practice, Phoenix, AZ

Nicola Green, MD, MPH, PhD (1987) Retired

Christopher Granda, DO, MPH (2021)

Malintze Gutierrez, DO, MPH (2011)

Kelley Hagerich, MD, MPH (2012) Assistant Clinical Professor, School of Medicine, UC San Diego, CA

Kate Haggerty, MD, MPH (2014) General Medicine Physician, Linda Vista Health Care Center, San Diego, CA

Bonnie Henry, MD, MPH (1999) Public Health Officer, Toronto, ON, Canada

Linda Hill, MD, MPH (1985) Faculty, UC an Diego, CA

Susan Horowitz, MD, MPH, Forensic Physician, San Diego, CA

Julie Howe, MD, MPH (2001) US Navy, Private Practice, San Diego, CA

Michael Hughes, MD, MPH (1997) Occupational Medicine Physician, Sharp ReesStealy, San Diego, CA

Matthew Humphreys, MD, MPH (2017)

Dawn Jacobson, MD, MPH (2004) Public Health Physician, Los Angeles CA, Los Angeles, CA

Martha Johns, MD, MPH (1986) University Physician, CO

John Kim, MD, MPH (2002) Founder, Georgia Integrative Medicine, Atlanta, GA

Jessica Knox, MD, MPH (2015) Co-Founder at ADVENT Academy, Co-Founder, The American Cannabinoid Clinics, Co-Founder at Doctors Knox, Inc.

Thomas Kocher, MD, MPH (2020)

Hunt Kooiker, MD, MPH (1989) Retired

Robert Langer, MD, MPH (1998) Research Director, PA

Elizabeth Ledbetter, MD, MPH (1990) Retired, US Navy

Brian Legendre, MD, MPH (2015) Preventive Medicine Officer, Navy Environmental and Preventive Medicine Unit FIVE

Barbara Long, MD, MPH (1990) Faculty, University of California San Francisco, CA

Bryan Long, MD, MPH (2021)

John Lorentz, MD, MPH (1995) Private Practice, Occupational Medicine, San Diego, CA

Tanya Lozano, MD, MPH (2014)

Earl Lynch, MD, MPH (1994) Public Health Director, PA

Mark Mailhot, MD, MPH (2003) Prison Medicine Physician, State of California, CA

Anastasia Maletz, DO, MPH (2021)

Elizabeth Mannino, MD, MPH (1995) Staff Physician, Community Health Centers, San Diego, CA

Charles Martin, DO, MPH (2020)

Jane Marystone, MD, MPH (1994) Staff Physician, Community Medicine MN

Rei Masui, MD, MPH (2001) Community Clinic Physician, CA

Lisa McAdams, MD, MPH (2000) Health Analyst, TX

Eric McDonald, MD, MPH (2016) Deputy Public Health Officer, County of San Diego, San Diego, CA

Emily McDonald, MD, MPH (2018)

Alice Mills, MD, MPH (2008) Faculty, UC San Diego, CA

Ryan Moran, MD, MPH (2017) Physician, San Diego, CA

Kathleen Moser, MD, MPH (1993) TB Control Officer, San Diego Department of Health Services, San Diego, CA

Stephen Munday, MD, MPH (1995) Chief of Preventive Medicine, SharpReesStealy, San Diego, CA

Julie Neely, MD, MPH (2001) Student Health Physician VA

James Neville, MD, MPH (1991) US Air Force, San Antonio, TX

Karen Nicholson, MD, MPH (1995) Medical Director Student Health, California State University, San Marcos, CA

Julianne North, MD, MPH (2007) Per Diem Physician, San Diego, CA

Timothy O'Hara, MD, MPH (2011)

Melanie Odeleye, MD, MPH (2016) Physician, Crossover Health

Patrick Olson, MD, MPH (1991) Retired, US Navy

Jean Olson, MD, MPH (1998) Deputy Branch Chief, NHLBI, Bethesda, MD

Michael Oras, MD, MPH (2010) US Navy, HI

Liza Ortiz, MD, MPH, MS (2012) Staff Physician, Alivio Medical Center, Chicago, IL

Leslie Oshita, MD, MPH (1991) Staff Physician, Occupational Medicine, Pleasanton, CA

Samuel Park, MD, MPH (2018) Physician, PlushCare

Monica Perlman, MD, MPH (1996) Private Practice, La Jolla, CA

Lori Perry, MD, MPH (2008) US Navy, San Diego, CA

Jason Peters, MD, MPH (2009)

Valencia Porter, MD, MPH (2007) Integrative Medicine Physician, San Diego, CA

Nichole Quick, MD, MPH (2011)

Amutha Rajagopal MD, MPH (2020)

Edith Ramsdell, MD, MPH (1995) Clinical Instructor, Chicago, IL

Beronie Reichardson, MD, MPH (2009)

Jason Rice, MD, MPH (2016)

Porchia Rich, MD, MPH, MSW (2017)

James Richards, MD, MPH (2003) Medical Consultant, California Dept. of Health Care Services CA

Joe Risser, MD, MPH (1993) Staff Physician, Community Health Care Clinic, San Diego, CA

Julia Rodriguez, MD, MPH (2007) Per Diem Physician, San Diego, CA

Timothy Rodwell, MD, MPH, PhD (2007) Faculty, UC San Diego, CA

Anita Roybal, MD, MPH (1999) Private Practice, Los Alamos, NM

Gonzalo Ruiz, MD, MPH (1994) Private Practice

Jeffrey Ruterbusch, DO, MPH (2000) US Navy, FL

Tarek Salih, MD (2022) San Diego, CA

John Schaller, MD, MPH (1991) Medical Director, Schaller/Anderson, Phoenix, AZ

Jacqueline Sedgwick, MD, MPH (1994) Director, Clinica de Salud del Valle, Salinas, CA

Arlene Seid, MD, MPH (2001) OM Physician, PA

Carolyn Senger, MD, MPH (2015) Medical Director, Medical and Surgical Specialty Clinics at San Mateo Medical Center

Jay Seymour, MD, MPH (1999) Private Practice, Wheaton, IL

Tricia Skipper, MD, MPH (2015) Preventive Medicine Physician, United States Navy

Michael Snedecor, MD, MPH (1993) Preventive Medicine Officer, US Air Force

Janet Spira, DO, MPH (2004) Preventive Medicine Officer, US Navy

Sankar Sridaran, MD, MPH (2018) Internist, Scripps Health, San Diego, CA

Orah Stein, MD, MPH (2006) TB/Epidemiology Consultant, San Diego County Public Health Department, San Diego, CA

Anna Stern, MD, MPH (2007) Private Practice, OR

Mark Stevenson, MD, MPH (1999) Private Practice, Minnetonka, MN

Lorrie Strohecker, MD, MPH (2004)

Kenneth Subin, MD, MPH (2004) Consultant and Medical Director, Ithaca, NY

Jeff Sugar, DO, MPH (1992) Associate Director, Sharp ReesStealy Medical Group, San Diego, CA

Gregory Talavera, MD, MPH (1986) Faculty, San Diego State University, San Diego, CA

Amish Talwar, MD, MPH (2018) Epidemic Intelligence Service Officer, Centers for Disease Control and Prevention

Christine Thorne, MD, MPH (2013) San Diego, CA

Christopher Tsai, MD, MPH (2007) Director, Medical Informatics

Jonathan Unkart, MD, MPH, MS (2019) Vascular Medicine Physician Epidemiologist, La Jolla Vein Care, San Diego, CA

Randy Updegrove, MD, MPH (1990) Medical Director

Veronica Villarreal, MD, MPH (2014)

Laurie Vollen, MD, MPH (1990) Visiting Faculty, University of California Berkeley, CA

Jill Waalen, MD, MPH (2001) Faculty, UC San Diego, CA

Todd Wagner, DO, MPH (2005) US Navy, VA

Lee Wessel, MD, MPH (1987) Staff Physician Student Health, San Diego State University, San Diego, CA

Jennifer Wilks, DO, MPH (2010) US Navy

Seleda Williams, MD, MPH (1992) Public Health Officer, State of California, CA

Sky Wolf, DO, MPH (2011)

Kimberly Woodruff, DO, MPH (2005) Staff Physician University of San Diego, San Diego, CA

Wilma Wooten, MD, MPH (1990) Public Health Officer, San Diego County Public Health Department, San Diego, CA

Kimberly Yeager, MD, MPH (1989) Consultant Preventive Medicine, San Diego, CA

Nicholas Yphantides, MD, MPH (1998) Private Consultant

Tabitha Zimmerman, MD, MPH (2009) NHRC

Daniel Zisook, MD, MPH (2003) Health Informatics Consultant