DIVISION OF BIOSTATISTICS & BIOINFORMATICS
IN THE HERBERT WERTHEIM SCHOOL OF PUBLIC HEALTH AND HUMAN LONGEVITY SCIENCE




WHAT WE DO
We have expertise in design and analysis of clinical trials, behavioral interventions, cohort studies, and biomarker studies, including such areas as longitudinal models, "big data" and high dimensional analyses, image analysis, and survey statistics
 Our goal is to pursue excellence in the following areas: 




Methodological research in biostatistics and bioinformatics, in particular methods responsive to new quantitative and scientific problems arising from advances in medicine, biology and health care systems


Collaborative clinical, biological, and translational research


Education in contemporary statistical theory and applications


Service to the university and local community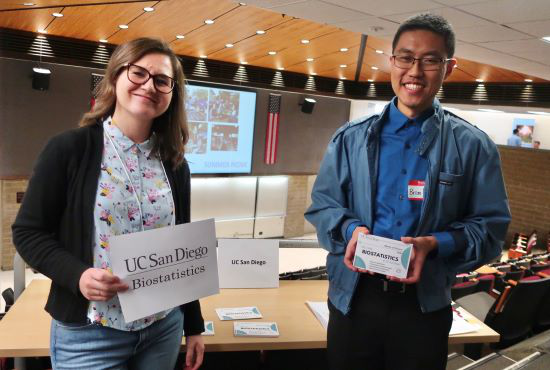 EDUCATION & TRAINING IN BIOSTATISTICS
Biostatistics and Bioinformatics offers two graduate degrees: a Master of Science and a PhD. Undergraduate students also have the opportunity to specialize in Biostatistics as a Public Health major.
Student Spotlight
09/2021
Congratulations to Biostatistics graduate student Yu Zhao for publishing his first paper in a peer-reviewed biostatistics journal.
08/2021
Biostatistics graduate student Junting Ren has been newly elected to the American Statistical Association San Diego Chapter Treasurer.
RESEARCH
Our research interests include clinical trials methods, survival analysis, prognostic modeling, longitudinal data analysis, imaging, statistical genetics, semi-parametric and non-parametric statistics, computational statistics, Bayesian statistics, machine learning, and computational biology.
Seminars
10/06/2021
"Data driven analytical approaches informing the UCSD Return to Learn program"
11/03/2021
"Design and analysis considerations for an umbrella trial for actute myeloid leukemia"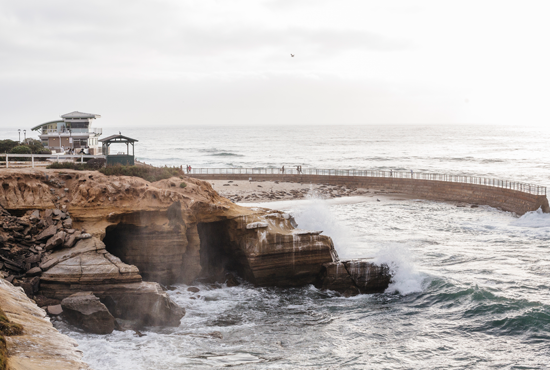 EXPLORE
Faculty and students in Biostatistics & Bioinformatics encourage involvement with the American Statistical Association. Visit the This is Statistics webpage for more information on this exciting field!