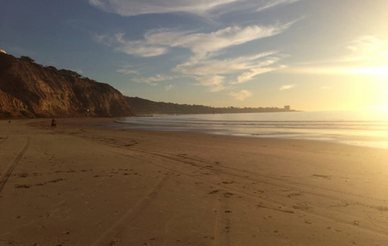 Climate and Environmental Health studies the relationships between people's health and their environment. This priority area aims to promote healthy environments and mitigate the negative effects of climate change and noxious contaminants in air, water, soil and food, with the goal of protecting communities and promoting people's well-being.
Jose Suarez, MD, PhD, MPH, Associate Professor - Program Director 
Harvey Checkoway, PhD, MPH, Professor - Program Co-Director 
Academics:
Wael Al-Delaimy, MD, PhD, Professor
Gretchen Bandoli, PhD, Assistant Professor, Secondary Appointed
Brian Chen, PhD, MPH, Assistant Professor
Christina Chambers, PhD, MPH, Professor, Secondary Appointed
Eric Hekler, PhD, Professor and Associate Dean for Community Partnerships
Georgia Kayser, PhD, MALD, BS, Assistant Professor
Sydney Leibel, MD, MPH, Associate Professor, Secondary Appointed 
Michael Pratt, MD, MSPE, MPH, Professor
Stephen Waterman, MD, MPH, Professor
Staff:
Julie Denenberg
Kathleen Wilson

Tarik Benmarhnia research group works towards identifying climate-related risk factors, effective interventions, and vulnerable populations. Its mission is to communicate their science to inform decision makers and policy to improve public health. 
Learn More