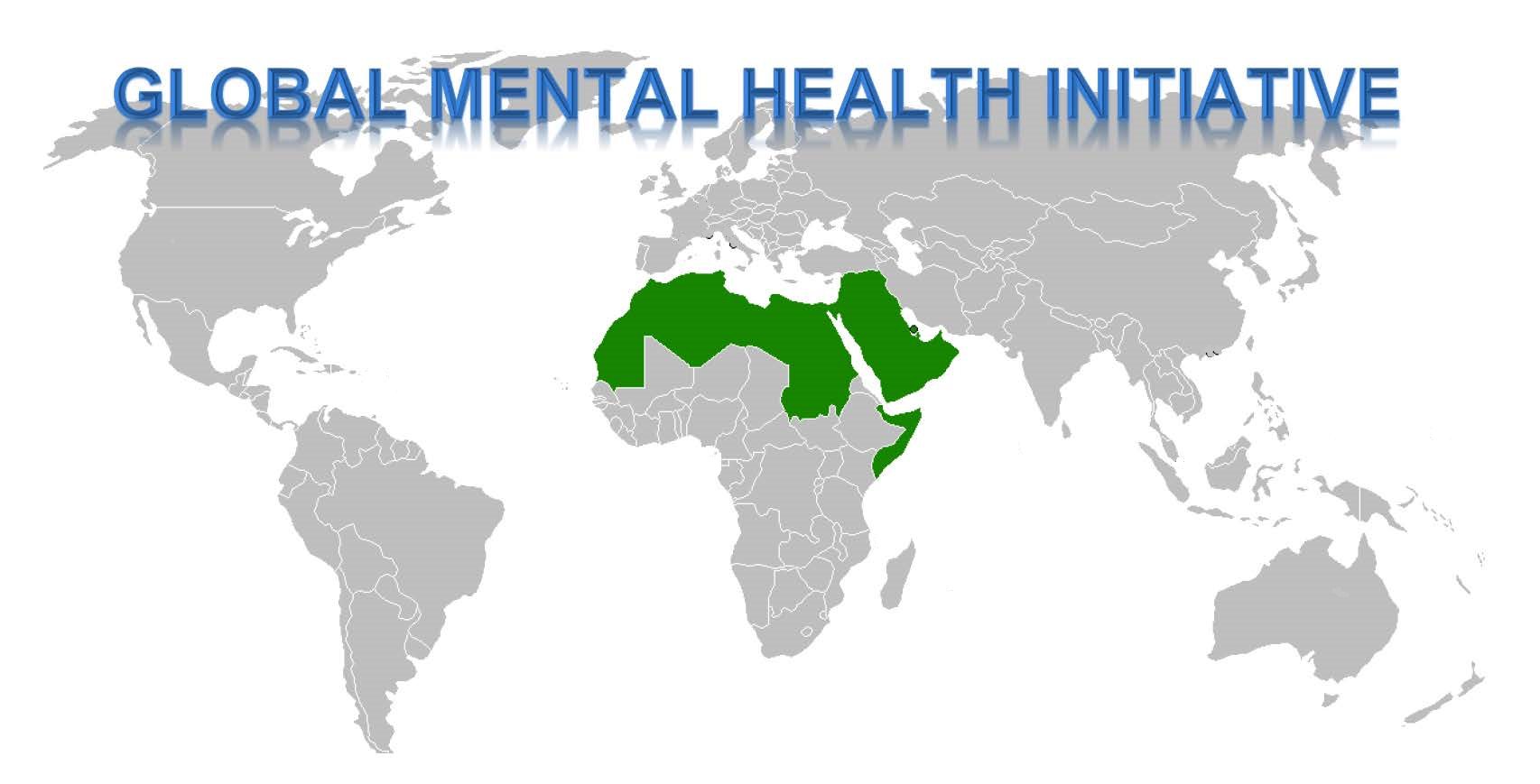 The mission of the Global Mental Health Initiative (GMHI) at the UC San Diego Herbert Wertheim School of Public Health and Human Longevity Science is to advance the recognition, prevention and care of global mental illnesses with a special focus in the Arab countries that are disproportionately suffering from wars, trauma and other risk factors for these illnesses. Some of our goals include:
Lead on research initiatives in collaboration with local stakeholders
Provide research training in population and epidemiology studies
Create training opportunities in mental health for medical residents and graduate students
Raise awareness and education about mental health stigma in the population
Develop family-oriented collaborative care models and training in mental health and psychiatry
Global Health is defined as: The health of populations in a global context and transcends the perspectives and concerns of individual nations. It tackles the most important health problems globally based on the concept of health equity and ethics of health as a human right access. Mental health, has become an important part of global health that led to the development of the concept of Global Mental Health. According to the Movement for Global Mental Health website, the initiative started a "network of individuals and organizations that aim to improve services for people living with mental health problems and psychosocial disabilities worldwide, especially in low- and middle-income countries where effective services are often scarce."  This has now expanded to include all countries that has mental illnesses as a problem needing better, prevention, detection and treatment at the population level.

Traditionally, mental health issues have received less attention or support in the medical setting in general and particularly in countries with low resources. This is not surprising given the lack of clear physical signs of the disease or biomarkers to document mental illness compared to other physical diseases. However, the link between physical and mental health has been formally supported through empirical evidence as recently as 2007 (Patel, 2012). The World Health Organization (WHO) endorses this perspective with the phrase: "no health without mental health" (Prince, et al, 2007). The organization advocates for strengthened delivery of mental health treatments particularly in low- and middle-income countries, and implemented the WHO Mental Health Gap Action Program (mhGap) in 2008. This project aims to scale up services for the 75% percent of people worldwide who do not receive services for their mental health issues. Further, 14% of the global burden of disease includes mental illnesses. According to global health and development goals and policies on adolescents, suicide is the third most important cause of death among adolescents and depression is the number one cause of morbidity among those 10-14 years of age (WHO, 2012).

There was almost a 38 per cent increase in the global burden for depressive disorders between 1990 and 2010 (Ferrari et al, 2013). The authors report that "This has important implications for global health, especially in developing countries where increased life expectancy due to better reproductive health, nutrition, and control of childhood infectious diseases means more of the population are living to the age where depressive disorders are prevalent".

However, it is important to note the research findings on mental illnesses was based on the rate at which people were diagnosed with clinical mental illnesses, rather than actual rates of such illnesses. In other words, people who live in countries where there is greater access to mental health services are obviously more likely to be diagnosed at a higher rate.

Our initiative takes seriously the call of health organizations and researchers to prioritize global mental health.

"Global health emphasizes global learning; thus, while international health was built on the tradition of what the 'developed world' could teach those in the 'developing world,' global health emphasizes what all countries can learn from each other and do together to address the health of all the people who must share our planet" (Patel, 2014).
UC San Diego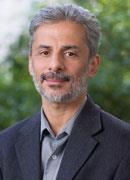 Wael Al-Delaimy, MD, PhD
Director of the Initiative
Dr. Al-Delaimy is an epidemiologist and professor at the UC San Diego Herbert Wertheim School of Public Health and Longevity Science. He finished his medical degree and graduate diploma in community medicine from his native Iraq, PhD in epidemiology from New Zealand, and finished a research fellowship at Harvard School of Public Health. He offers the team his expertise in epidemiological and public health research, biomarkers of mental health, and work with refugees in San Diego and Jordan. He has led work with collaborators on stigma of mental health, resilience, transgenerational transmission of trauma, and other topics. His interest includes the psychological impacts of climate change. He is also the director of the NIH Fogarty International Center Training Program in International Research Ethics located in Jordan, which aims to build capacity in the Middle East in the responsible conduct of research.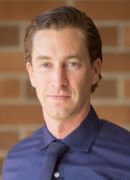 Benjamin Maxwell, MD
Dr. Benjamin Maxwell is a child and adolescent psychiatrist with an interest in general clinical care, education, mental health integration into primary care settings, and global mental health. He received his M.D. from the University of Texas in 2007, completed general psychiatry residency at University of California - Irvine in 2010, and child and adolescent psychiatry fellowship at UC San Diego in 2012. He currently serves as Medical Director of Inpatient Psychiatry at Rady Children's Hospital, and is an Assistant Professor at UC San Diego in the Department of Psychiatry. He has collaborated with clinical programs in India, Spain, Ethiopia, and Guatemala. His current focus is on telepsychiatry in collaboration with colleagues in Saudi Arabia.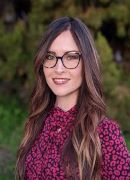 Elizabeth Eikey, PhD
Dr. Elizabeth Eikey is an Assistant Professor in the Herbert Wertheim School of Public Health and Human Longevity Science as well as the Design Lab at UC San Diego. Her research is broadly in the area of digital mental health, which means emphasizing the role of mental health in the study of all technologies, including those explicitly designed to support mental health and more general-purpose technologies (e.g., social media, diet and fitness apps). Dr. Eikey's work is interdisciplinary, human-centered, and equity-driven. She and Dr. Al-Delaimy are working on developing understanding of the impact of telepsychiatry on empathy and compassion of parents of children with mental illnesses.  Dr. Eikey received her PhD in Information Sciences and Technology from the Pennsylvania State University and completed her postdoctoral fellowship in Informatics at the Donald Bren School of Information and Computer Sciences and the Institute for Clinical & Translational Science at UC Irvine. She is the Assistant Director of the iSchool Inclusion Institute (i3) and the Director of the Mental Health in Design (MiD) Lab.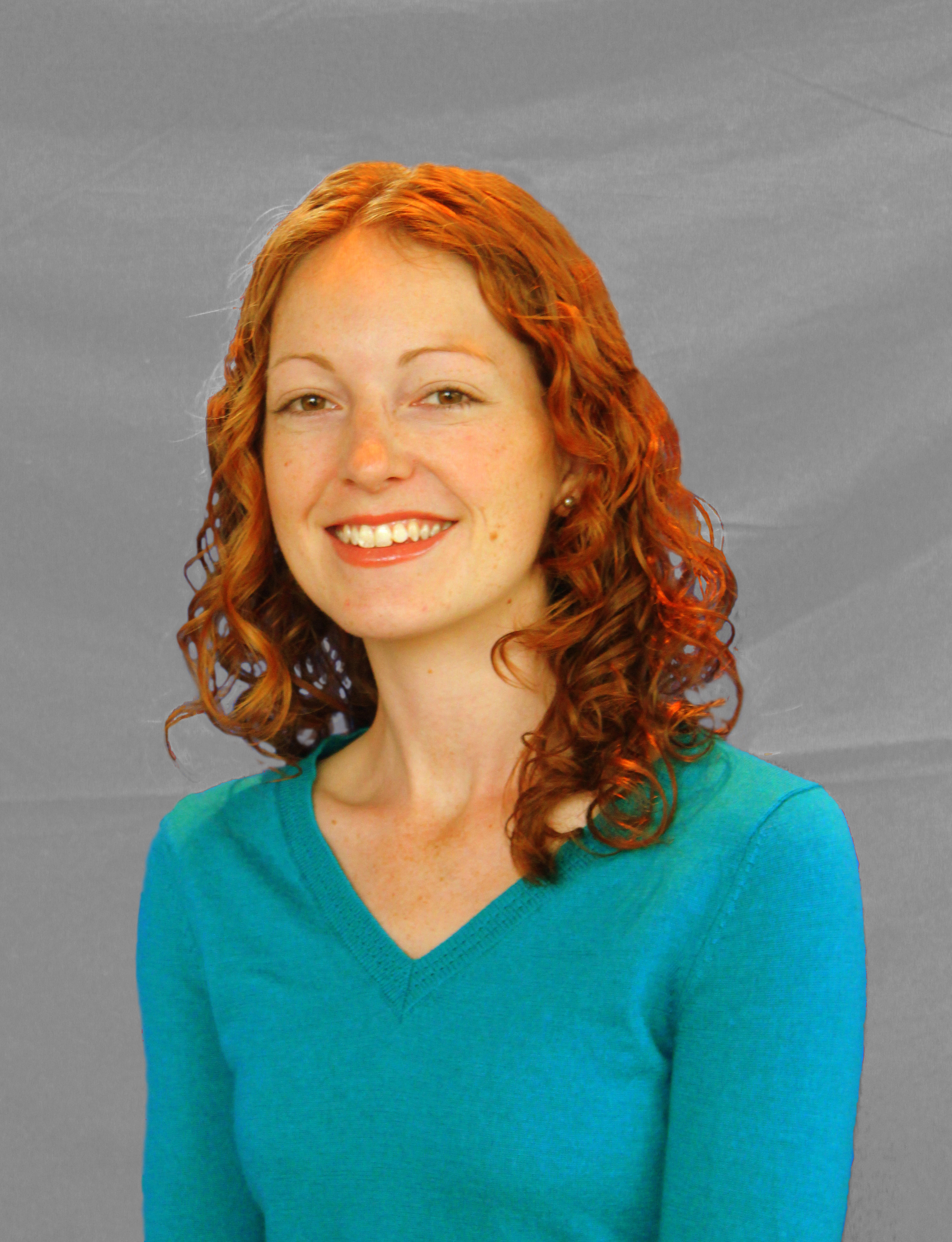 Bonnie Kaiser, PhD, MPH
Dr. Bonnie Kaiser is an Associate Professor jointly appointed in UCSD's Department of Anthropology and Global Health Program. She is trained as an anthropologist (PhD), epidemiologist (MPH), and global health implementation scientist (postdoc). Her research focuses on elucidating cultural models of mental health and illness and exploring their connections to care-seeking; developing and adapting measurement tools for cross-cultural research and interventions; improving cultural adaptation of global mental health interventions; and critically exploring concepts of trauma, risk, and resilience. She is a consultant for UCSD's Dissemination and Implementation Science Center, where she provides expertise in qualitative research and global implementation science.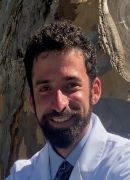 Alec Terrana
Alec Terrana is a medical student at UC San Diego with an interest in cross-cultural mental health and trauma-informed care as they relate to immigrant and refugee communities. He has worked with the displaced Tibetan community in India; Syrian and Afghan refugees in Greece; Eritrean migrants in France; and Ugandan asylum seekers in the U.S. He is leading qualitative work with Dr. Al-Delaimy, Dr. Kaiser, and Ms. Najla Ibrahim from this GMHI on resilience within San Diego's Somali community and recognized by the Society for the Study of Psychiatry and Culture. He has also developed resources on providing culturally sensitive mental health care to the predominantly undocumented, Latinx patient population seen at UC San Diego's Student Run Free Clinic. 

George Washington University (GWU)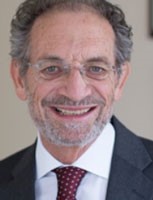 James Griffith, MD
Co-Director of the Initiative
Dr. James Griffith is the Leon M. Yochelson Professor and Chair of the Department of Psychiatry and Behavioral Sciences at GWU School of Medicine and Health Sciences in Washington DC. He offers a rich background in clinical training and practice in psychiatry and mental health. His interests include integration of psychosocial therapy in the medical setting, psychosomatic and stress-related illness, trauma, and resiliency. As a psychiatrist, he provides treatment to refugees and immigrants through the Program for Survivors of Torture and Severe Trauma at Northern Virginia Family Services.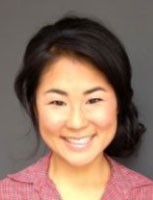 Suzan Song, MD, PhD 
Dr. Suzan Song is associate professor of psychiatry at the George Washington University. She earned her medical degree from the University of Chicago and Board certified in Adult and Child Psychiatry, as well as obtaining a Masters of Public Health from Harvard School of Public Health, and a PhD from Amsterdam University. She has broad multi-disciplinary experience in clinical work, research, and policy in child/adolescent, adult, family, and community-based mental health with immigrant and survivors of trauma populations in the U.S. and conflict-affected countries abroad. She has expertise in ethnographic research using a community-based participatory research approach. She has worked on mental health research and service in Sierra Leone, Burundi, Liberia, and Syria/Jordan. She has also worked as a consultant to the United Nations Children's Fund, United Nations High Commissioner for Refugees, Save the Children, and the International Medical Corps. 
 

University of San Diego (USD)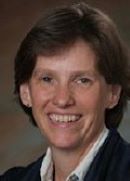 Jo Ellen Patterson, PhD
Dr. Jo Ellen Patterson is a Professor of Marriage and Family Therapy at the University of San Diego and Voluntary Clinical Associate Professor at UC San Diego Departments of Psychiatry and Family Medicine.  Using an interdisciplinary perspective, she blends the social and biological sciences.  She has published five books on family therapy and health that have been translated into Chinese, Japanese, Korean, and other languages.  Dr. Patterson has a special interest in the role of culture on family functioning and mental well-being.  She received Fulbright Scholarships in Norway, New Zealand and Hong Kong. She has worked in North and Sub-Saharan Africa and received training in global mental health in the United Kingdom and India. Dr. Patterson brings the experience of integrating mental health into primary care settings and has developed mental health services in Pediatrics, Reproductive Medicine, and Family Medicine at UC San Diego School of Medicine.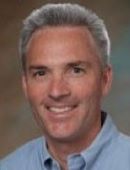 Todd Edwards, PhD

Dr. Todd Edwards is a Professor of Marriage and Family Therapy at the University of San Diego. His primary clinical and research interests are collaboration between family therapists and primary care physicians, integrating family therapy into medical settings, with a focus on mental and psychosocial health. He brings knowledge of establishing  collaborative care models in mental health, family resilience research, and clinical experience in family therapy. He is a Voluntary Clinical Associate Professor in the Departments of Family Medicine and Psychiatry at UC San Diego. 


Harvard University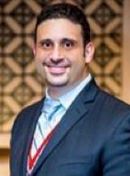 Hesham Hamoda, MD, MPH
Dr. Hesham Hamoda is Child and Adolescent Psychiatrist at Boston Children's Hospital and an Assistant Professor at the Harvard Medical School. He completed his Psychiatry training at the Harvard South Shore Program followed by a Fellowship in Child and Adolescent Psychiatry at Boston Children's Hospital/ Harvard Medical School. He also holds a Master of Public Health degree from the Harvard School of Public Health. He is a Diplomate of the American Board of Psychiatry & Neurology in both General Psychiatry and Child & Adolescent Psychiatry and is also board certified in Public Health. Dr. Hamoda also serves as a Vice President of the International Association for Child and Adolescent Psychiatry and Allied Professions (IACAPAP). He is also a consultant for the Eastern Mediterranean Regional Office of the World Health organization and has worked on mental health in children in the Middle East.


Imperial College Healthcare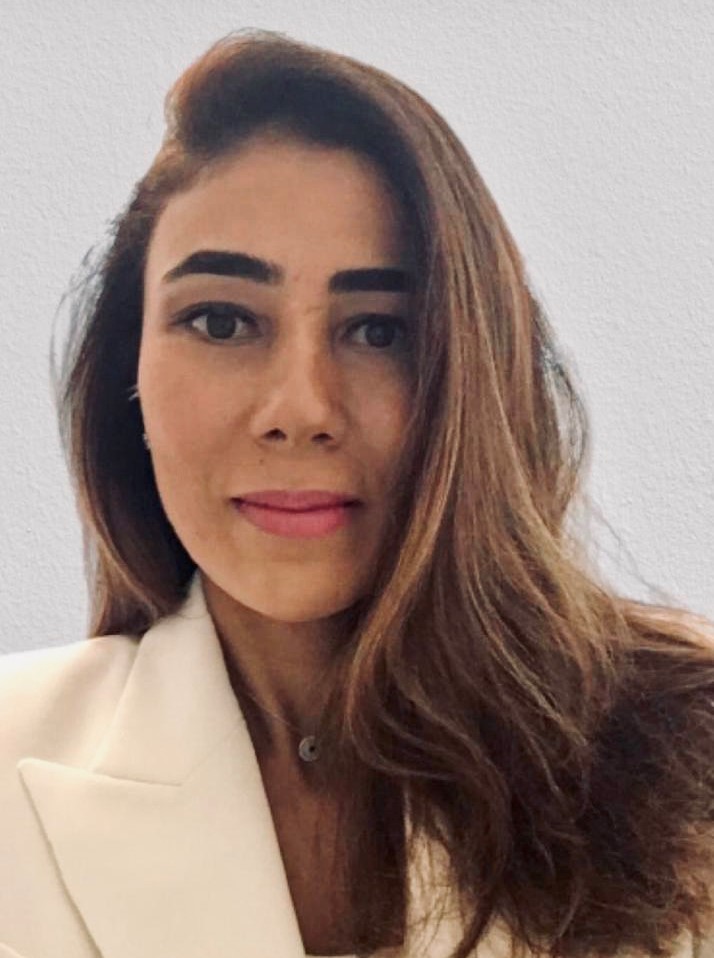 Hana Abu-Hassan MB, BS MRCGP (Member of the Royal College of General Practitioners)
Dr. Hana Abu-Hassan is a family physician based in London at Imperial College Healthcare NHS Trust. She is specialised in humanitarian medicine including refugee health and torture survivors, with special interest in global mental health. She is a consultant for the mental health and psychosocial working group in Jordan and other non-profit organizations, the Ethiopian government in publishing their mental health plan for healthcare professionals during the COVID-19 pandemic. Dr. Abu-Hassan has been an elected member of the board of directors for the World Association of Cultural Psychiatry since 2019 and a partner in the Global Mental Health Consortium since 2016. In 2020, Dr. Abu-Hassan was voted as one of 365 inspirational women in the Arab World, by Women in Business Arabia. 


Somali Family Services Community Organization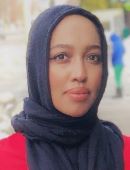 Najla Ibrahim, MPH
Najla Ibrahim is the Director of Health and Wellness at Somali Family Service, a non-profit organization that serves the refugee and immigrant population in San Diego. She's a graduate of UC San Diego with a Bachelor of Science in Biology, and Master of Public Health in Health Promotion and Behavioral Science from San Diego State University. Her research interest is the healthcare disparities of refugee and immigrant communities. With over 10 years of public health experience and a passion for health promotion in underserved communities, Najla has developed culturally responsive and client centered health initiatives and programming; promoted cross-cultural understanding through the development of cultural competency curricula and trainings for stakeholders in the health, social service, education, and government sector; and advocates for innovative and responsive healthcare solutions that address the unique needs of San Diego's diverse population.

Global Mental Health Diploma for Primary Care Providers: The GMHI team led the development of the first of its kind Global Mental Health Online Certification for Primary Care providers. The online program involves 10 day face-to-face introductory modules on the topics of:
Research in Mental Health
Child and Adolescent Mental Health
Family Oriented Care
Adult Mental Health in Primary Care
This is followed by 8 online modules with exams and assignments on the following topics and respective instructors:
Module 1: Case Studies in Primary Practice Research Relevant to Mental Health

Instructor: Wael Al-Delaimy, UC San Diego

Module 2: Depression in Adolescents

Instructor: Benjamin Maxwell, UC San Diego

Module 3: Assessing Depression in Primary Care

Instructor: Jo Ellen Patterson, University of San Diego/Affiliate of UC San Diego

Module 4: Assessing Anxiety in Primary Care

Instructor: Jo Ellen Patterson, University of San Diego

Module 5: Grief and Loss

Instructor: Todd Edwards, University of San Diego/Affiliate of UC San Diego

Module 6: Childhood Trauma and Anxiety

Instructor: Suzan Song, George Washington University

Module 7: Building Resilience - Helping Patients to Strengthen their Mental Health

Instructor: James Griffith, George Washington University

Module 8: Mental Health in Jordan

Instructor: Hana Abu Hassan, Jordan University/ Affiliate of UC San Diego
As part of an agreement with the Jordanian Ministry of Health, our team was tasked with training 25 primary care physicians from all over Jordan to be the key mental health primary care providers in their clinics. After a rigorous program through the above modules, only 13 were able to pass the certification. This was celebrated at the Ministry of Health with awarding the certificates of the training and was covered by Jordanian national media (see photo below). We also carried out an evaluation of the program the following year (see research projects). This program can be applied to other settings and entities for primary care health providers dealing with displaced populations or countries with very low number of mental health professionals.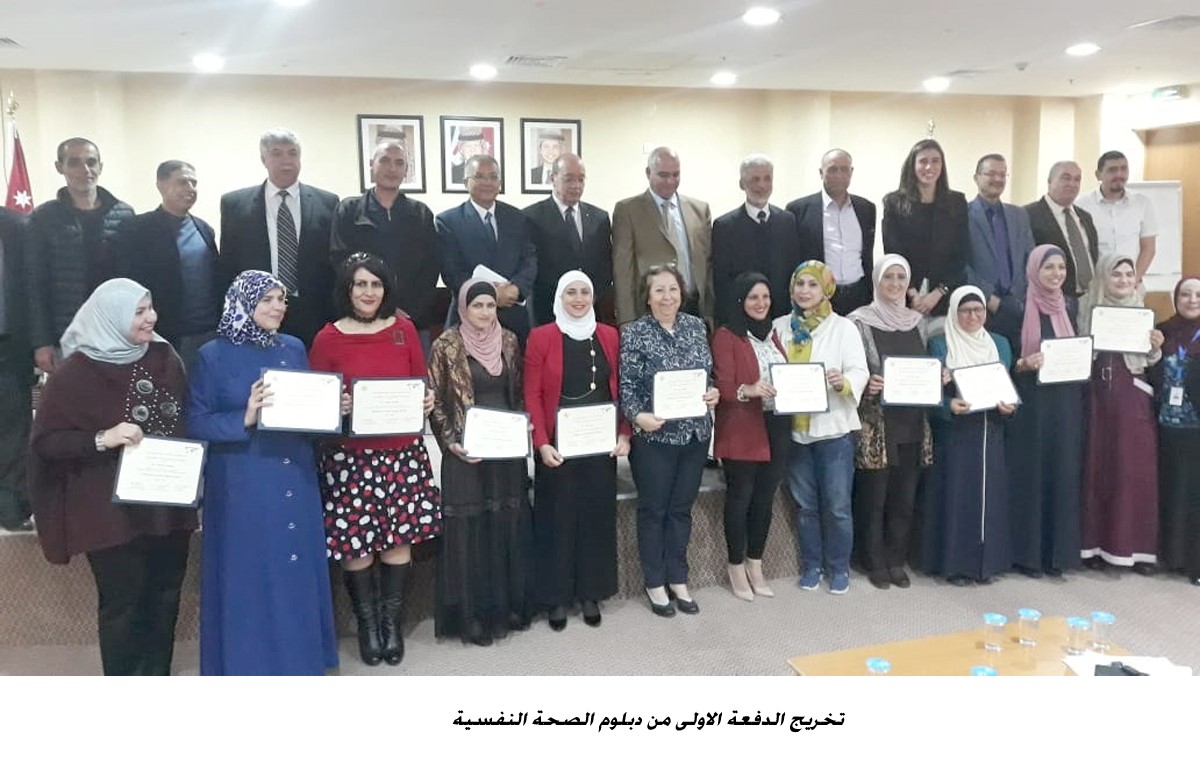 Workshop on Responsible Conduct of Research among Mentally Ill Individuals: As part of his research ethics training program, Dr. Al-Delaimy held a 2 hour online workshop for program fellows from countries in the Middle East and North Africa on responsible conduct of research among those with mental illnesses in less developed countries, and specifically in the Arab countries. This workshop addressed the vulnerability of those with mental illnesses, including stigma and the lack of informed consent for some of the participants and how to deal with it according to ethical and international standards.
The Somali Distress and Resilience Scale: Development of a Novel Measure of Resilience Among Somali Adults: Resilience is a new area in terms of prevention of mental illnesses among displaced populations. The main challenge is the inability to define resilience due to different cultural perceptions and experiences to what constitutes resilience. This project is looking at the Somali community as an example of what resilience means to them and how to measure it through mixed methods approaches.

Barriers and Facilitators to Cultivating Compassion in the Provider-Parent Relationship Using Telepsychiatry During COVID-19: This pilot project uses a mixed methods approach to 1) identify perceived facilitators of and barriers to cultivating compassion in the parent-provider relationship using telepsychiatry during COVID-19; 2) understand how telepsychiatry is being used among parents and providers to cultivate compassion; and 3) identify improvements in existing sociotechnical practices to better establish and maintain compassion among parents and providers using telepsychiatry during and beyond COVID-19.

Barriers and Solutions to Mental Health Care: A Mixed-methods Evaluation of Primary Care Physicians (PCPs) in Jordan: This project involved qualitative and quantitative analyses of perception of primary care physicians about training in mental health diagnosis and treatment for patients presenting to primary care clinics in Jordan. This was an evaluation of the GMHI Diploma in Global Mental Health. The findings demonstrated high impact of the training on confidence and efficacy of treatment by participating primary family medicine physicians.

Resilience and Mental Health Among Syrian Refugee Children in Jordan: The project recruited close to 300 mother-child dyads in Jordan from among Syrian refugees settled there. The focus on resilience as a protective factor among children traumatized by war is new in this population. The project demonstrated that resilience does prevent or minimize the risk of mental illnesses among children if the have higher resilience scores. The impact of resilience among mothers was less pronounced.

Trauma among Somali and Iraqi Refugees Resettled in San Diego: This project recruited 200 mothers and their children from each of the Somali and Iraqi refugee populations in San Diego with measures of trauma and mental illnesses assessed among both mothers and their children. Several papers published from this work demonstrated the association between mother trauma and transmission of mental illness to children who were otherwise not exposed to trauma. Acculturative stress was a significant predictor of mental illnesses among Iraqi refugees.
Patterson JE, Edwards TM, Griffith JL. The Therapist's Guide to Psychopharmacology, 3rd ed, Working with Patients, Families, and Physicians to Optimize Care. Guilford Press; 2021.


Song SJ, Ventevogel P. Child, Adolescent and Family Refugee Mental Health: A Global Perspective 1st ed. Springer; 2020.


Van Susteren L, Al-Delaimy W. Psychological Impacts of Climate Change and Recommendations (Chapter 14) in Health of People, Health of Planet and Our Responsibility: Climate Change, Air Pollution and Health 1st ed. 2020 Edition by Wael Al-Delaimy (Author, Editor), Veerabhadran Ramanathan (Author, Editor), Marcelo Sánchez Sorondo (Author, Editor) (2020), Springer.


Edwards TM, Patterson JE, Griffith JL. Suicide prevention: The role of families and carers. Asia Pac Psychiatry. 2021 Mar 5:e12453. doi: 10.1111/appy.12453. Epub ahead of print. PMID: 33666375.


Patterson JE, Edwards TM, Griffith JL, Wright S. Moral distress of medical family therapists and their physician colleagues during the transition to COVID-19. J Marital Fam Ther. 2021 Mar 9. doi: 10.1111/jmft.12504. Epub ahead of print. PMID: 33751596.


Dehnel B, Sudarsan S, Dalky H, Al-Delaimy W. Resilience and Mental Health Among Syrian Refugee Children in Jordan. J Immigrant and Minority Health. 2021.


Song SJ. Protecting the Global Mental Health of Forcibly Displaced Children From the COVID-19 Pandemic. Pediatrics. 2020 Dec 22:e2020025346. doi: 10.1542/peds.2020-025346. Epub ahead of print. PMID: 33443108.


Bruno, W.J., Tringale, K.R. & Al-Delaimy WK. Mental health and access to care among refugee mothers relocated to San Diego: a comparative study of Iraqi and Somali refugee communities. Int J Humanitarian Action 5,

 

15 (2020). https://doi.org/10.1186/s41018-020-00081-5.


Yun S, Ahmed SR, Hauson AO, Al-Delaimy WK. The Relationship Between Acculturative Stress and Postmigration Mental Health in Iraqi Refugee Women Resettled in San Diego, California. Community Ment Health J. 2021 Jan 1. doi: 10.1007/s10597-020-00739-9. Epub ahead of print. PMID: 33385267.


Griffith JL. Engaging Remote and Underserved Populations. Focus (Am Psychiatr Publ). 2020 Jan;18(1):47-48. doi: 10.1176/appi.focus.20190036. Epub 2020 Jan 24. PMID: 32047397; PMCID: PMC7011226.


Bapolisi AM, Song SJ, Kesande C, Rukundo GZ, Ashaba S. Post-traumatic stress disorder, psychiatric comorbidities and associated factors among refugees in Nakivale camp in southwestern Uganda. BMC Psychiatry. 2020 Feb 7;20(1):53. doi: 10.1186/s12888-020-2480-1. PMID: 32033558; PMCID: PMC7006164.


Dalky HF, Abu-Hassan HH, Dalky AF, Al-Delaimy W. Assessment of Mental Health Stigma Components of Mental Health Knowledge, Attitudes and Behaviors Among Jordanian Healthcare Providers. Community Ment Health J. 2020 Apr;56(3):524-531. doi: 10.1007/s10597-019-00509-2. Epub 2019 Nov 23. PMID: 31760548.


Al Omari O, Wynaden D, Alkhawaldeh A, Al-Delaimy W, Heslop K, Al Dameery K, Bani Salameh A. Knowledge and Attitudes of Young People toward Mental Illness: A Cross Sectional Study. Compr Child Adolesc Nurs. 2020 Dec;43(4):301-313. doi: 10.1080/24694193.2019.1670752. Epub 2019 Oct 4. PMID: 31584299.


Sidhu SS, Song SJ. Growing Up With an Undocumented Parent in America: Psychosocial Adversity in Domestically Residing Immigrant Children. J Am Acad Child Adolesc Psychiatry. 2019 Oct;58(10):933-935. doi: 10.1016/j.jaac.2019.05.032. Epub 2019 Jun 26. PMID: 31251984.


Bruno W, Kitamura A, Najjar S, Seita A, Al-Delaimy WK. Assessment of mental health and psycho-social support pilot program's effect on intended stigmatizing behavior at the Saftawi Health Center, Gaza: a cross-sectional study. J Ment Health. 2019 Aug;28(4):436-442. doi: 10.1080/09638237.2019.1608936. Epub 2019 May 20. PMID: 31107119.


East PL, Gahagan S, Al-Delaimy WK. The Impact of Refugee Mothers' Trauma, Posttraumatic Stress, and Depression on Their Children's Adjustment. J Immigr Minor Health. 2018 Apr;20(2):271-282. doi: 10.1007/s10903-017-0624-2. PMID: 28674951.


Kohrt BA, Song SJ. Who benefits from psychosocial support interventions in humanitarian settings? Lancet Glob Health. 2018 Apr;6(4):e354-e356. doi: 10.1016/S2214-109X(18)30102-5. PMID: 29530412; PMCID: PMC5933853.


Song SJ, Subica A, Kaplan C, Tol W, de Jong J. Predicting the Mental Health and Functioning of Torture Survivors. J Nerv Ment Dis. 2018 Jan;206(1):33-39. doi: 10.1097/NMD.0000000000000678. PMID: 28350563.


Griffith JL. Hope Modules: Brief Psychotherapeutic Interventions to Counter Demoralization from Daily Stressors of Chronic Illness. Acad Psychiatry. 2018 Feb;42(1):135-145. doi: 10.1007/s40596-017-0748-7. Epub 2017 Jul 27. PMID: 28752229.


Griffith JL, Keane J. Where is the family in global mental health? Fam Syst Health. 2018 Jun;36(2):144-147. doi: 10.1037/fsh0000361. PMID: 29902031.


Patterson JE, Edwards TM. An introduction to global mental health. Fam Syst Health. 2018 Jun;36(2):137-143. doi: 10.1037/fsh0000360. PMID: 29902030.


Patterson JE, Edwards TM, Vakili S. Global Mental Health: A Call for Increased Awareness and Action for Family Therapists. Fam Process. 2018 Mar;57(1):70-82. doi: 10.1111/famp.12281. Epub 2017 Feb 15. PMID: 28205225.


Williams L, Patterson JE, Edwards TM. Clinician's Guide to Research Methods in Family Therapy: Foundations of Evidence-Based Practice, 1st ed. Guilford Press; 2018.


Patterson JE, Williams L, Edwards TM, Chamow L, Grauf-Grounds C. Essential Skills in Family Therapy, Third Edition: From the First Interview to Termination, 3rd ed. Guilford Press; 2018.

 
Jordan University of Science and Technology (JUST) Mental Health Primary Care Workshop and Conference (April 2016):  A conference discussing primary care needs, family medicine, and mental health services in Jordan. Speakers included representatives from Jordan University of Science and Technology (JUST), United Nations Relief Work Agency (UNRWA), WHO, Jordanian Ministry of Health, and members of our team and their presentations included:
Wael Al-Delaimy: Epidemiology of Global Mental Health and Research Methods in Primary Care Settings   
James Griffith: Challenges in Treating Psychiatric Illnesses within Primary Care and Promoting Mental Health in Primary Care by Building Resilience 
Jo Ellen Patterson: An Introduction to Collaborative Care Models and Community Based Models: Platforms of Care 
Todd Edwards: The Role of Families in Collaborative Care and Evidence-based Mental Health Treatments
The conference was held between April 6-7, 2016 at King Abdullah Teaching Hospital and attended by the Vice President of the University, the Dean of the Medical School, and over 100 students and residents. The concluding recommendations of the conference included the need to establish a Center of Excellence in Global Mental Health in the Arab region. Most importantly, there was a clear need for training of primary health care providers in Jordan to deal with the mental health gap in training.
         
Photo 1 (above left): Auditorium of King Abdullah Hospital, Irbid, Jordan where the 2016 Mental Global Health Conference was held.

Photo 2 (above right): Graduate Students from USD and UC San Diego at the Conference in 2016.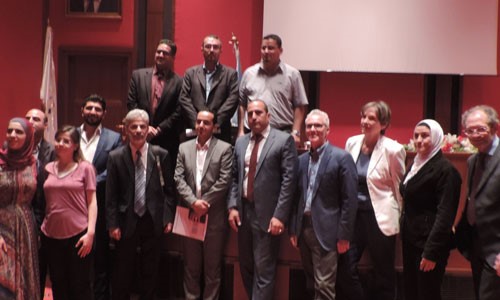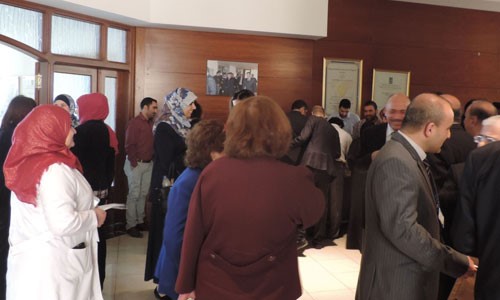 Photo 3 (above left): Group Picture of the 2016 Conference Organizers.

Photo 4 (above right): Part of the 2016 Conference Attendees during Coffee Break.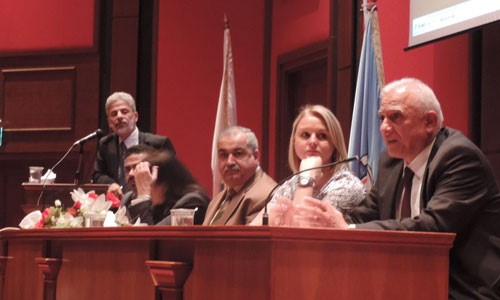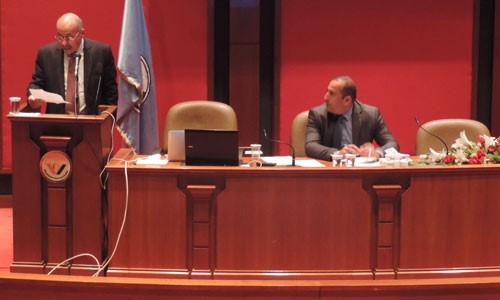 Photo 5 (above left): Panel at the 2016 GMH conference Including UNRWA, Jordan Ministry of Health, WHO and International Medical Corps representatives. The panel was moderated by Wael Al-Delaimy.

Photo 6 (above right): Vice President of Jordan University of Science and Technology Giving the Opening Remark at the Conference in April 2016.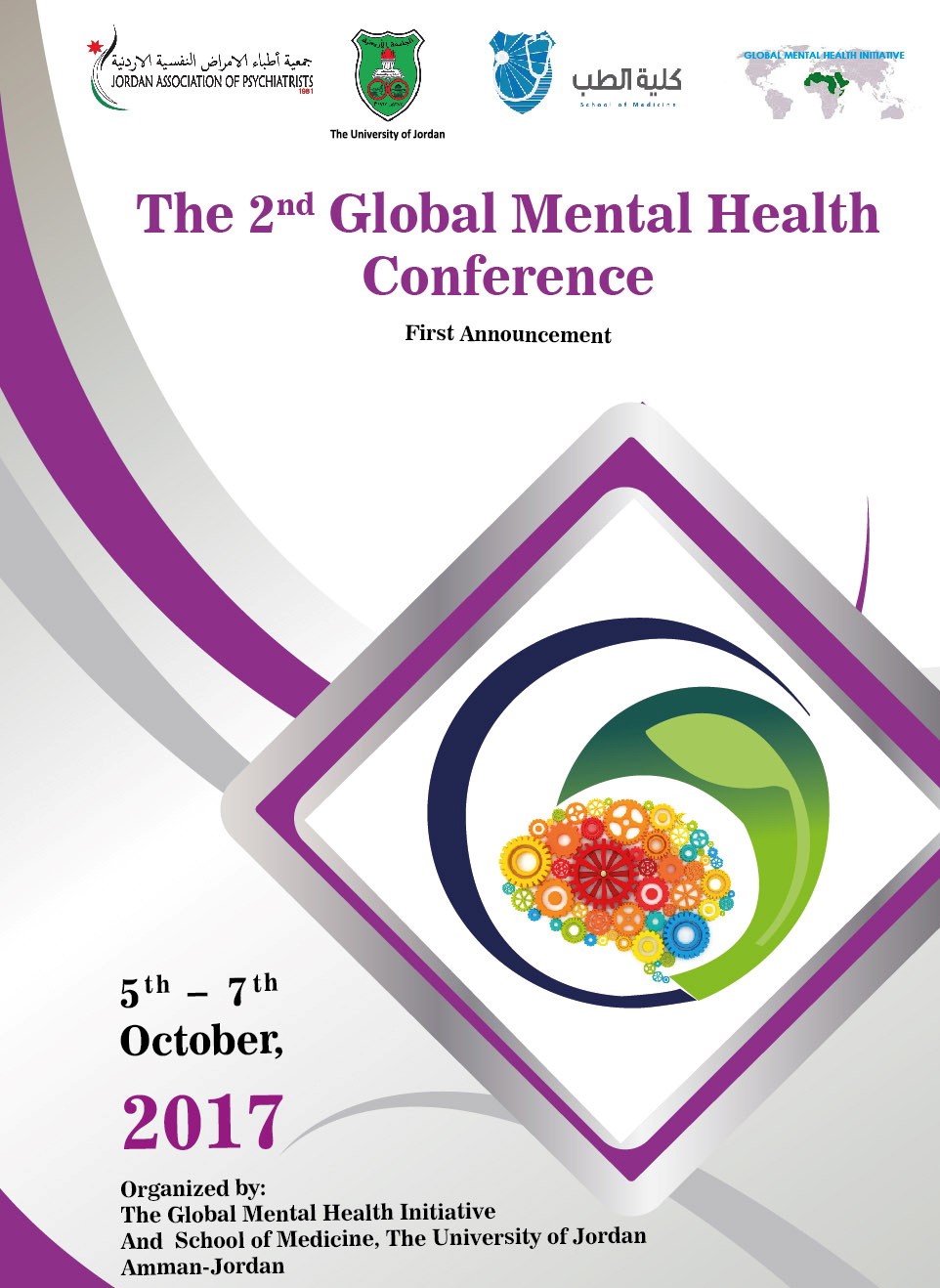 Jordan's 2nd Global Mental Health Conference (October 2017): Building on the success of the 2016 conference, we partnered with the University of Jordan and organized a large inclusive conference between October 5-7, 2017 that had over 300 attendees. The conference was under the patronage of Her Royal Highness Princess Dina Mired, President of the Union for International Cancer Control (UICC), and was attended by the Minister of Health of Jordan, Dr. Al-Sheyab, the President of the University of Jordan, Dr. Mahafzah, and several others officials. The focus of the conference was on training primary care providers to be able to deal with mental illnesses in the community. It also proposed a mental health legislation through a panel attended by a parliament member, a constitutional judge, a psychiatrist, a political scientist, and Dr. Wael Al-Delaimy representing the GMHI.

Our members presented the following topics:
James Griffith: Building Resilience when Stressors are Severe and Chronic
Todd Edwards: Collaborating with Families in Primary Care
Jo Ellen Patterson: Integrated and Collaborative Care
Hesham Hamouda: School Mental Health as an Example of Community Based Mental Health Interventions
Hana Hani: Drug Use and MH Challenges in Host and Refugee Populations (South Azraq as a case)
Wael Al-Delaimy: Ethics of research in mental health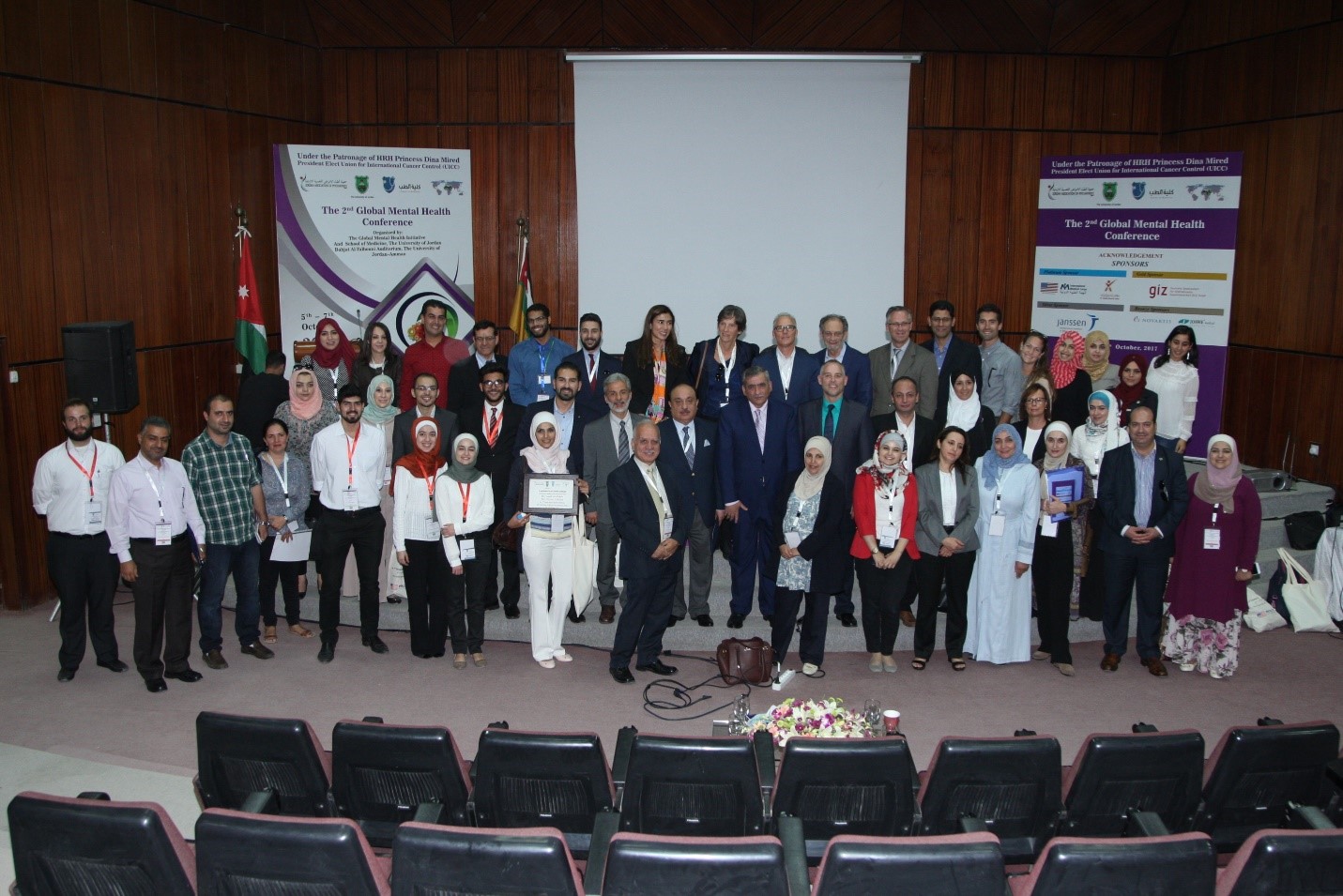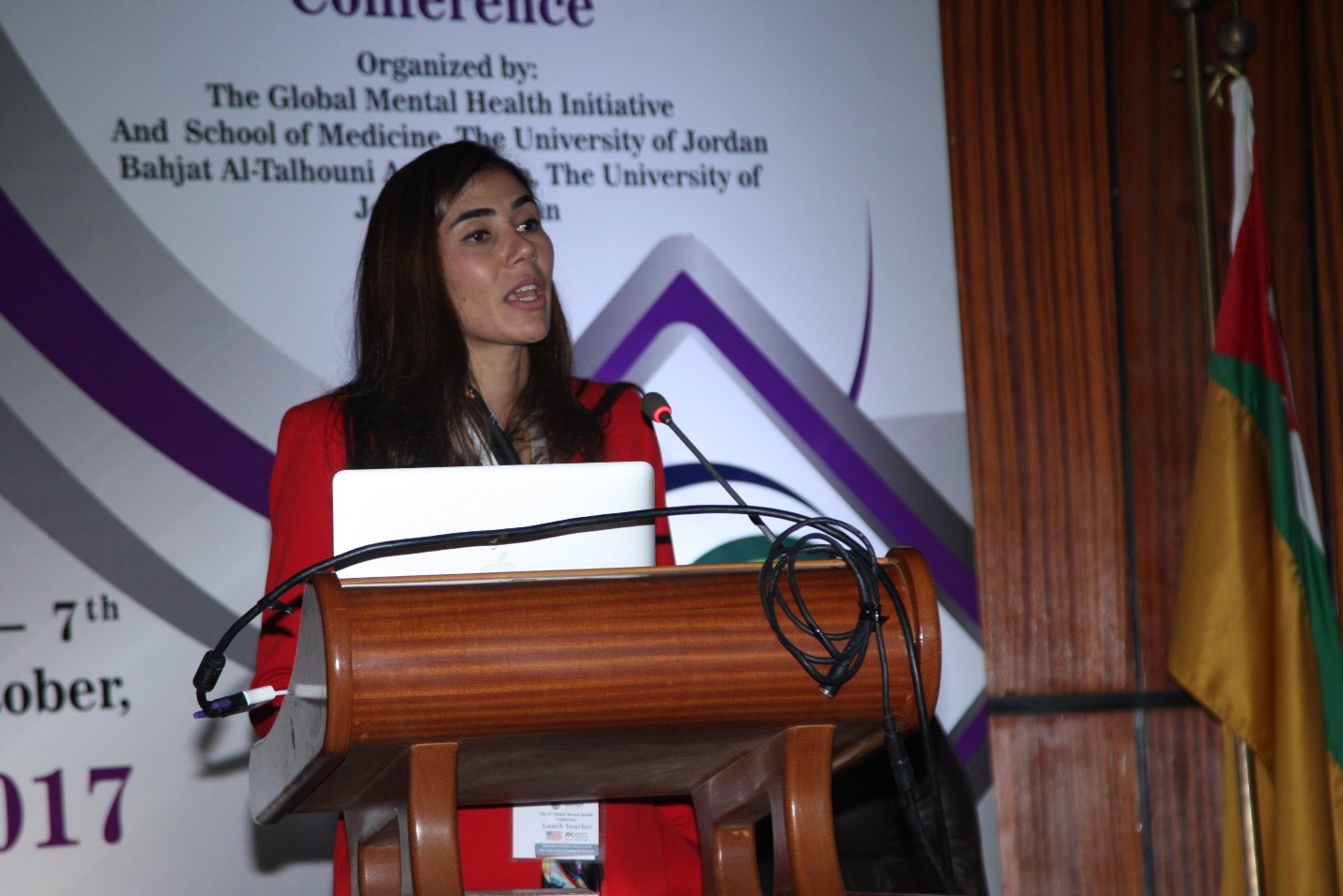 Photo 1 (above left): Group Picture of Organizers, Speakers, and Foreign Guests of the 2017 Conference.

Photo 2 (above right): GMHI Member and Conference Co-organizer, Dr. Hana Abu Hani Presenting her Talk at the 2017 Conference.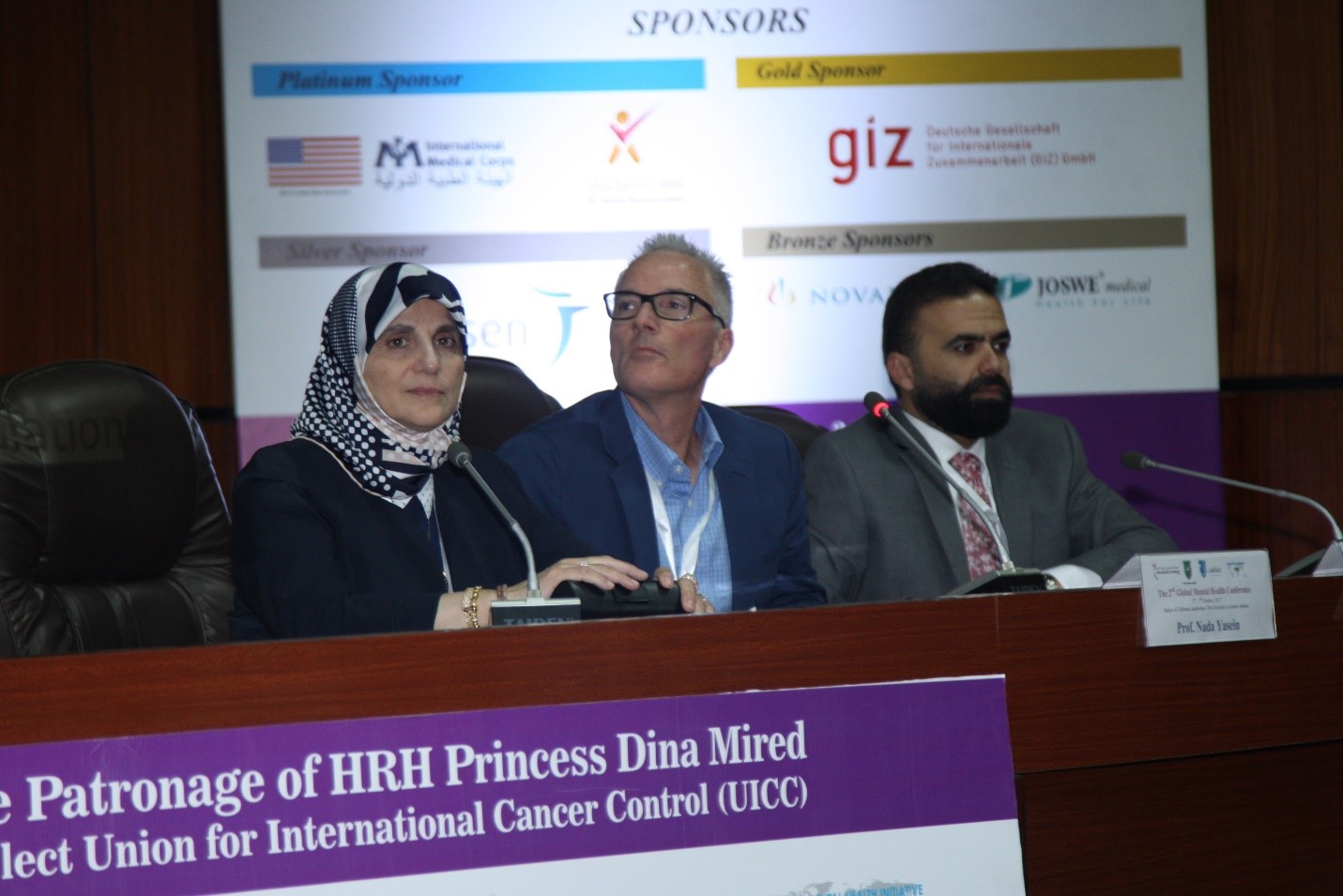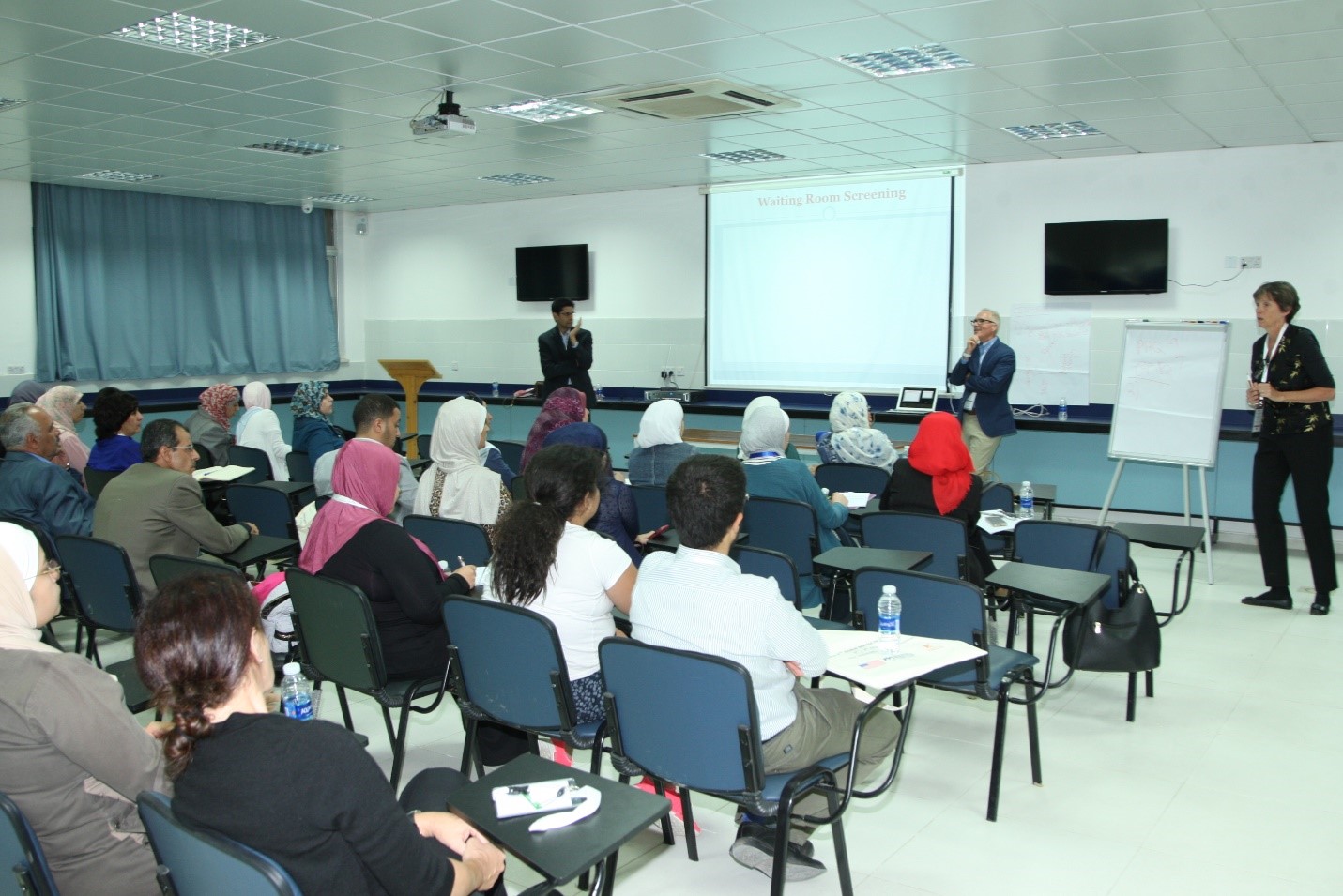 Photo 3 (above left): Dr. Nada Yasin from Jordan University, Dr. Edwards from GMHI, and Dr. Bawaneh from International Medical Corps as part of a panel at the 2017 Conference

Photo 4 (above right): Workshop on Collaborative Care Models for Mental Healthcare on the Side of the 2017 Conference Delivered by GMHI Members, Dr. Jo Ellen Patterson and Dr. Todd Edwards, with UCSD family medicine faculty Dr. Akbar Rahman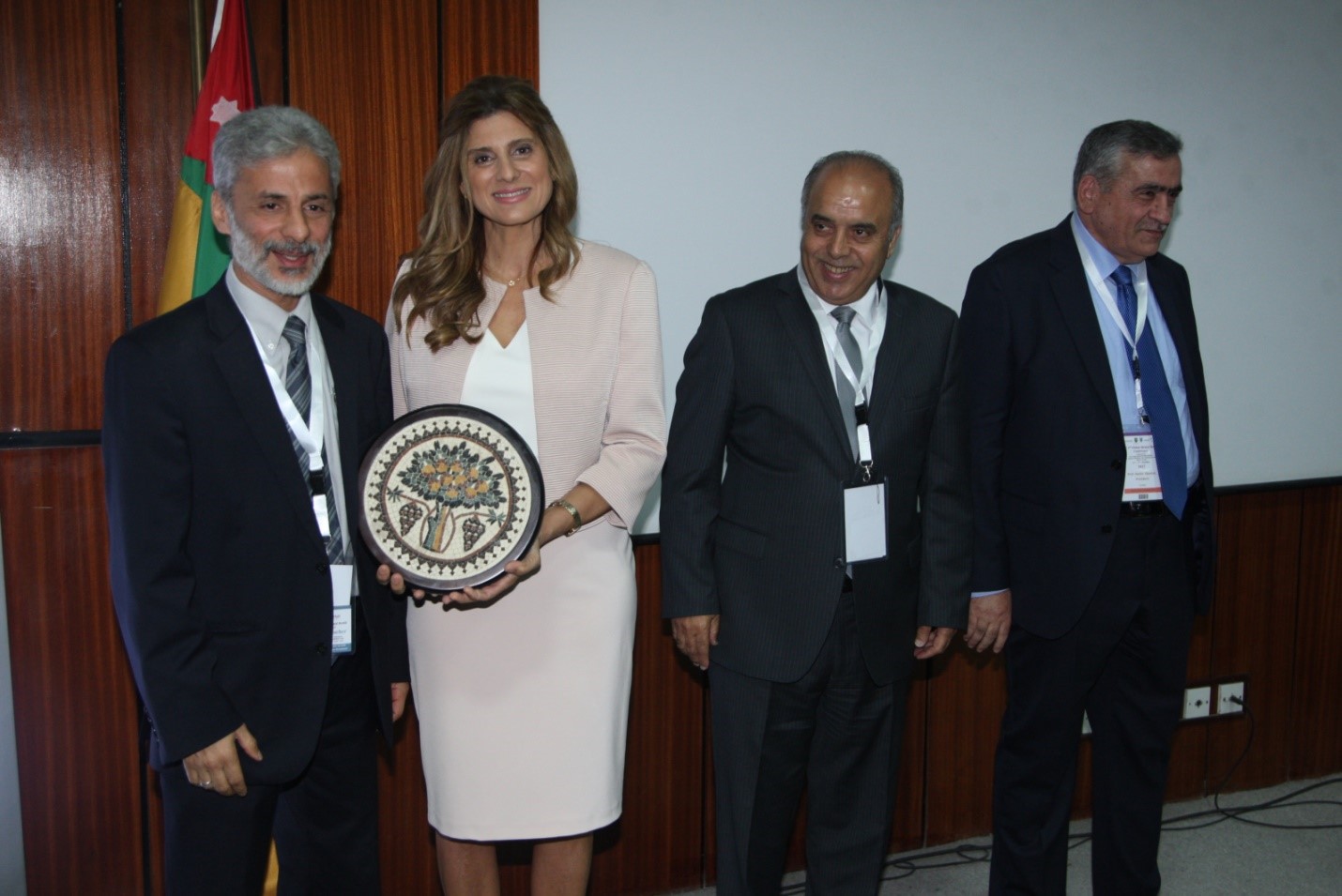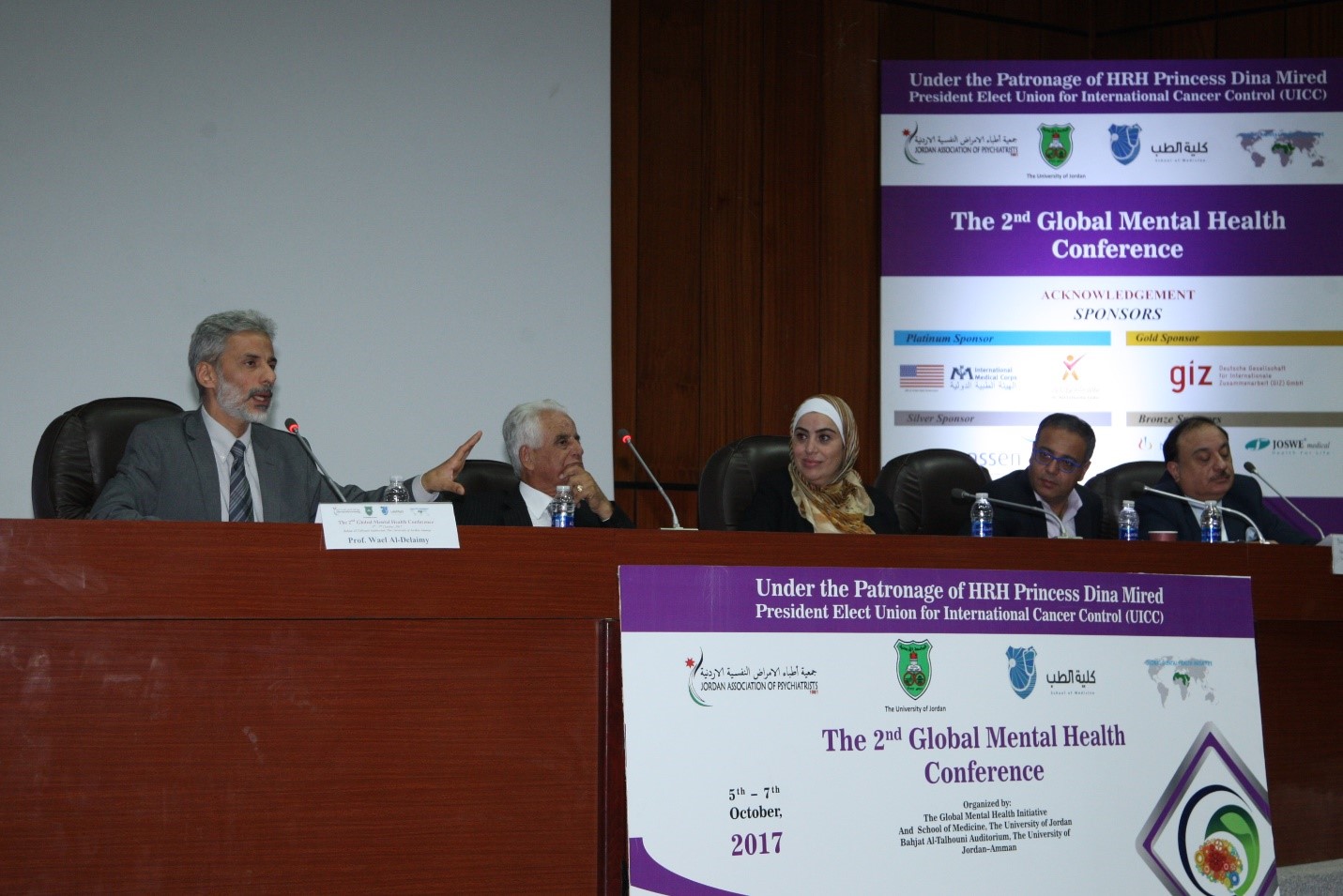 Photo 5 (above left): Her Highness Princesses Dina Mired of Jordan, the Conference Patron, awards Dr. Al-Delaimy the Conference plaque for his effort in co-leading the organization of the 2017 2nd National Global Mental Health Conference to the left of her is President of the University of Jordan and the Dean of School of Medicine.

Photo 6 (above right): Dr. Al-Delaimy from GMHI leading a discussion about a proposed Mental Health Act, to his left is a Jordanian Constitutional Judge, a member of the Jordanian Parliament, Professor of Political Sciences at the University of Jordan, and Chair of the Jordanian Psychiatric Association.


The 3rd Global Mental Health Symposium: Global Mental Health and Vulnerable Populations- New Approaches (April 2018):  In the third of series of symposiums on global mental health organized by the GMH Initiative, this symposium brought together several members of the Global Mental Health Initiative that were focused on prevention and treatment of mental illnesses in the community and primary care settings. The symposium was held on April 17, 2018 at the UC San Diego School of Medicine, and was moderated by Dr. Wael Al-Delaimy.
Speakers presented on the following topics:
Hana Abu Hassan, MBBS (Assistant Professor, Family Medicine, University of Jordan): Dealing with Trauma and Mental Health at the Front Line of Refugee Camps
James Griffith, MD (Professor and Chair, Department of Psychiatry, George Washington University): Hope Modules: Brief Psychotherapeutic Interventions.
Douglas Ziedonis, MD, MPH (Associate Vice Chancellor and Professor of Psychiatry, UC San Diego): Global Applications of the Open Dialogue Approach
Suzan Song, MD, PhD (Associate Professor of Psychiatry, George Washington University): Conducting Mental Health Research on Trauma in Children.
Benjamin Maxwell, MD (Medical Director of the Children and Adolescent Psychiatry Services, UC San Diego): Telepsychiatry for Less Developed Countries
A stable country in a troubled region, Jordan offers a unique opportunity for research and work in mental health, particularly with traumatized populations. Collaborating with multiple Jordanian organizations, we hope to study and develop mental health services in the Middle East. Our partners include: