SARS-CoV-2 and COVID-19 Related Projects
Faculty in the Herbert Wertheim School of Public Health and Human Longevity Science is actively involved in a variety of activities related to the SARS-CoV-2 pandemic. To catalog and share the work being conducted by the School community in response to SARS-CoV-2 and COVID-19, we have created the below list of research, teaching, and service activities.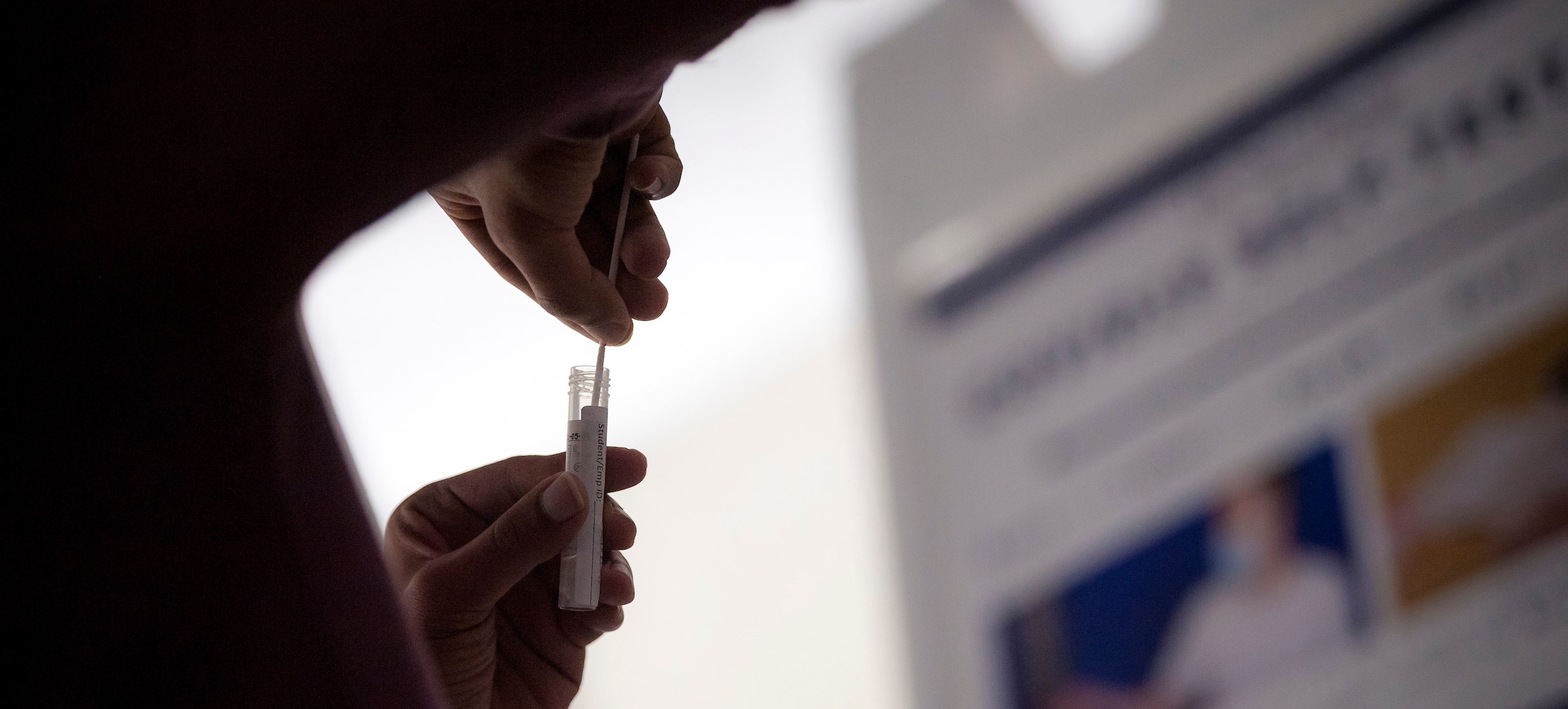 PI

Title

​Goals/Description of Project

​Impact of COVID-19 on Older Individuals

​

We have added questions on COVID-19 to an upcoming questionnaire that will be sent to survivors of the Rancho Bernardo Study Cohort to learn about the impact of the pandemic on older individuals. 

​Digital Health and COVID-19

 

The UC San Diego Research Center for Optimal Digital Ethics in Health  (ReCODE Health) is in the process of developing digital health decision support tools for developing governance models in support of digital technologies being used for managing the SARS-CoV-2 pandemic. 

 ​Quarantine and Older Adults

 

This study consists of focus groups with 65+-year-olds to learn about the impact of quarantine on their physical and mental health. This work is in collaboration with the Artificial Intelligence and Healthy Aging Project (IBM grant). 

 Citizen Science

 

This research involves periodic collection of participants using ecological momentary assessment strategies and N-of-1 research design to collect mental and physical health signals to assess impact of SARS-CoV-2. 

 

​Outcomes among COVID-19 Patients in the Geriatric Emergency Department 

 

This UCOP COVID-19 Research Seed Funding Grant is studying the relationship between comorbidities, neurological symptoms, geriatric syndromes (e.g. cognitive impairment, delirium), adverse social factors and clinical outcomes in older COVID-19 patients. 

​
Faculty Member
Role in Activity
Description of Activity

Principal Investigator

SASEA

: Safer at School Early Alert system for K-12 schools and daycares, a COVID-19 wastewater detection pilot program.

Chair, Baja COVID-19 Support Steering Committee

The committee is addressing Covid-19 related issues at the border and in Baja, from clinical services to testing.

​Executive Leader, Earth 2.0

Earth 2.0 houses CoRespond, which is the rapid-response service for Covid-19 related clinical-research needs. Oasis and Homebound are additional apps to support the pandemic mitigation activities.

 

Learn more. 

​Director, UCSD-SDSU General Preventive Medicine Residency 

​The UCSD-SDSU General Preventive Medicine Residency is working closely with the County public health efforts, deploying residents to participate and in some cases direct a variety of activities to contain the pandemic.

Advisor, UC San Diego Pre-Dental Society

 

Wrote grants for funds to get personal protective equipment (PPE) (e.g. N95 masks, face shields, gowns) for four dental clinic sites of the UC San Diego Student-Run Free Dental Clinic Project; currently planning for training Free Dental Clinic student managers, student assistants, and volunteer dentists in the Free Dental Clinics in accordance with CDA and CDC requirements.

 

Moderator and SME, Ethics Channel for Earth 2.0 Initiative 

 

 Contributor, SCREEN

 

​Contributing to San Diego COVID-19 REsearch Enterprise Network (SCREEN) by providing consultation on ethical and privacy implications of digital contract tracing and symptom tracing.  

 

Medical Director, Defense Health Agency Immunization Healthcare Division

 

1) Supporting SARS-CoV-2 Vaccine: Part of a military team working on "Operation Warp Speed," aimed at rapid development and distribution of immunization products to prevent SARS-CoV-2 infection. 

2) Supporting Routine Childhood Immunization During Pandemic: Supporting creative ways to reach military families and safely provide vaccines for children, despite limitations of social distancing. 

3) Ensuring Influenza (Flu) Immunization is Well-supported During Pandemic: distributing Southern Hemisphere flu vaccine in appropriate global locations this summer; preparing for challenges of deliver Northern Hemisphere flu vaccine to all military members and families in the fall.

4) Ensuring Military's Smallpox Vaccine Program is Paused During Pandemic: Her team identified a risk associated with immune-mediated reactions to smallpox vaccine that could potentially increase morbidity of proximate SARS-CoV-2 infection. They have worked with policymakers to safely pause the vaccine program, and ensure alternate resources to protect military members. 

​